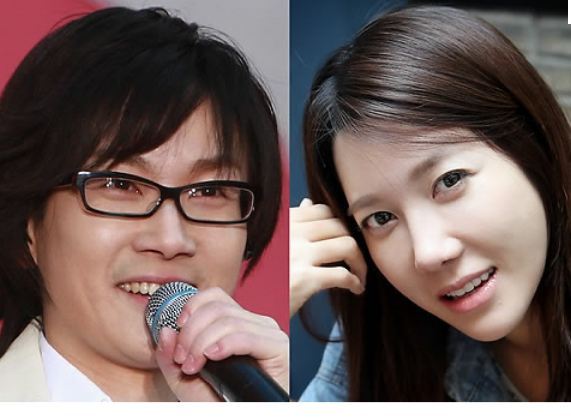 South Korea's legendary singer Seo Taiji has secretly been married to an actress Lee Ji-ah for the past years and they are in the middle of a divorce, local Sports Seoul reported.
Lee demanded 5 billion won and division of property in the lawsuit she filed in January, and there have been two hearings in Soul Family Court since then, on March 14th and April 18th, the news reported.
The couple started their marriage back in 1997 when Lee was only 20 age old. Seo, then, retired Korea pop market and visited and stayed in U.S., met E at that time.
Seo, 39, was one of the nation's most influential cultural icons in the 1990s and recently he maintained his secrecy marketing strategy to Korean pop market.
Lee, 33, was picked at the TV drama with actor Jung Woo-sung and captured by fans' camera while they dating in Paris. They admitted to being lovers at the time after exposing the pictures.
Seo didn't let his best teammate, Yang Hyun-seok, one of his group' member, of his marriage. Yang said to media, "I was shocked too. He didn't even mention his lover and marriage."
Meanwhile, media reported that have been married for 14 year from 1997, Seo claimed that they divorced back in 2006. Lee argued that they split in 2009, which was included in her lawsuit document in the court.
(아주경제 송지영 기자)