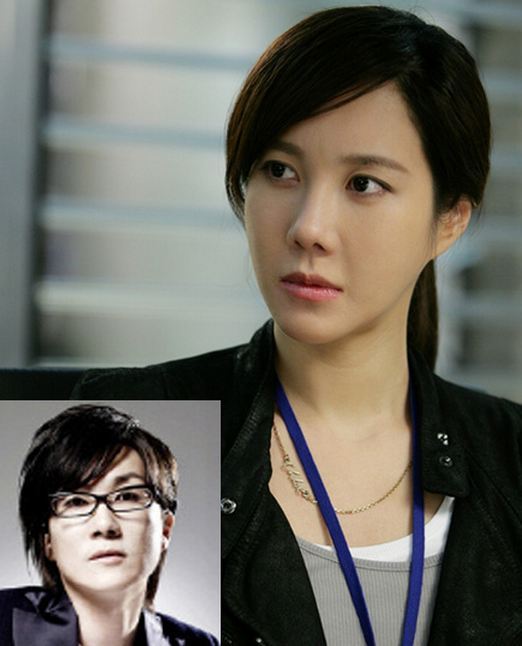 With Lee Ji Ah and Seo Taiji's shocking story of marriage, divorce, and secrets, Lee Ji Ah's entertainment company, KeyEast released an official st]atement on this issue.
On April 21st, KeyEast stated,
We would like to release an official statement on the issues surrounding Lee Ji Ah.
First off, we would like to deeply apologize to all of Lee Ji Ah's fans for surprising them and making them worried with this news.
Currently, Lee Ji Ah and Seo Taiji are in a lawsuit over alimony and asset division.
From the time of their divorce, Lee Ji Ah wanted to end the relationship smoothly but due to disagreements they weren't able to do that. Due to disagreements with asset division, it was quite difficult to discuss and settle it privately. So, on January 19th, a lawsuit was raised.
However, even after the lawsuit, both parties couldn't come to an agreement and the the problems just became worse. They never imagined that their situation would become as big as it is now, currently both sides are very flustered and are working hard to fix the problem.
In 1993, Lee Ji Ah left for America to further her education. During the same year, Lee Ji Ah first met Seo Taiji through a mutual friend at a Los Angeles Korean festival. Afterwards, Lee Ji Ah stayed in America while Seo Taiji went back to Korea to continue his career. During this time, they both kept in contact with each other through letters and phone calls, cultivating their relationship.
Later, Seo Taiji temporarily retired from the entertainment industry in 1996 (break up of Seo Taiji and the Boys) and moved to America. As Lee Ji Ah helped Seo Taiji adjust to life in America, their relationship blossomed and they became even closer. They truly loved each other and in 1997, they decided to get married. After their marriage, they lived in both Atlanta and Arizona while enjoying their married life.
In June 2000, Seo Taiji went back to Korea to make a musical comeback whereas Lee Ji Ah stayed in America alone. Lee Ji Ah filed for a divorce in 2006 and in 2009, the divorce was finalized. The reason for divorce was due to their occupations and everyday lifestyle that was quite different from a commoner (non-celebrity) and also due to differences in personality.
In 2004, Lee Ji Ah went back to Korea for a brief visit and had the opportunity to film for a cell phone advertisement. While on the filming set, she met the current KeyEast CEO, Yang Geun Hwan, and became interested in becoming a celebrity. In 2005, Lee Ji Ah moved back to Korea permanently and after overcoming the fierce auditions for "The Legend", Lee Ji Ah was awarded the role as the main female character, making her debut into the entertainment world. In 2007, Lee Ji Ah officially joined the KeyEast roster.
Because Seo Taiji was a famous figure, Lee Ji Ah had no choice but to hide her personal history during her debut. We're very apologetic over the fact that we couldn't reveal the truth to everyone beforehand. Lee Ji Ah herself has had quite a difficult time because of this.
Although she was young, both people truly loved each other and wanted to end their relationship smoothly. However, because they were unable to, they're deeply apologetic towards everyone.
Due to the fact that she surprised many people with this news and the fact that she could not reveal this truth earlier, Lee Ji Ah is very apologetic towards her close friends, trusted associates, and her beloved fans.
Lastly, we would like to state that they don't have any children, as some news reports stated. Also, we would like to clearly state that the lawsuit they're in right now is not a divorce lawsuit.
Lastly, we kindly ask of the media to not report on rumors or facts that have not been confirmed.
This is getting juicy! We can't wait to hear what Jung Woo Sung has to say about all this. Stay tuned to allkpop for more details on this breaking story.
(아주경제 송지영 기자)