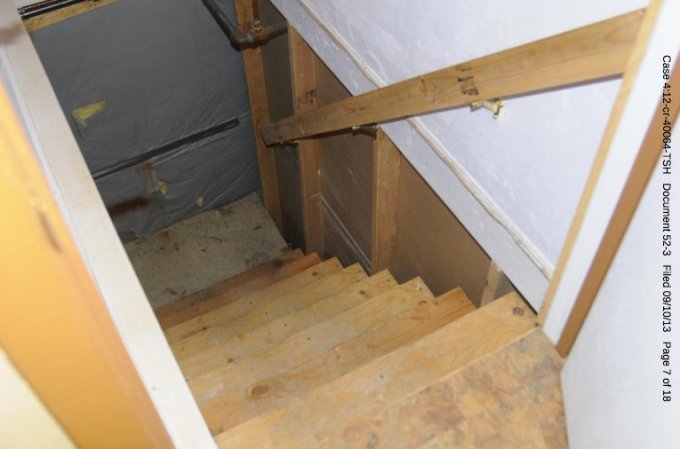 The hidden sound-proofed and double locked torure dungeon in the basement (photo: Department of Justice)
A British-born Massachusetts man, Geoffrey Portway (40), residing in Worcester built a basement dungeon in his home and plotted to kidnap, torture, rape, kill, and eat children may face up to 27 years in prison if he is found guilty of all charges.
The federal investigators began investigating Portway in 2012 after they found his link to the online cannibalism and child rape chat room. Portway has been frequently talking about raping, killing, and eating children. The feds found a sound proofed and double locked torture dungeon in his basement, child porns and photos of dead children in his computers. Also, a child coffin, a steel cage, a freezer, torture and butchering tools were found in the torture dungeon. Fortunately, the torture dungeon was never used but the idea that how this man was plotting and reading his home to kidnap, torture, rape, and eat children is bone chilling.
According to Boston Herald, Portway pled guilty to distribution and possession of child pornography and solicitation to kidnapping a child in May. He will be sentenced next Tuesday.
Prior to the big day, the prosecutors released yesterday Portway's gruesome online conversations of rape, torture, and eating children. His frequent chat buddy is Ronald Brown, a Florida puppeteer, who often gave him tips on how to successfully execute their ideas. Brown even sent Portway a photo of a child with lines drawn over the body to identify the different parts of meat so they could butcher children by the parts. Brown was already sentenced to 20 years in prison two months ago for child pornography and conspiring to kidnap a child.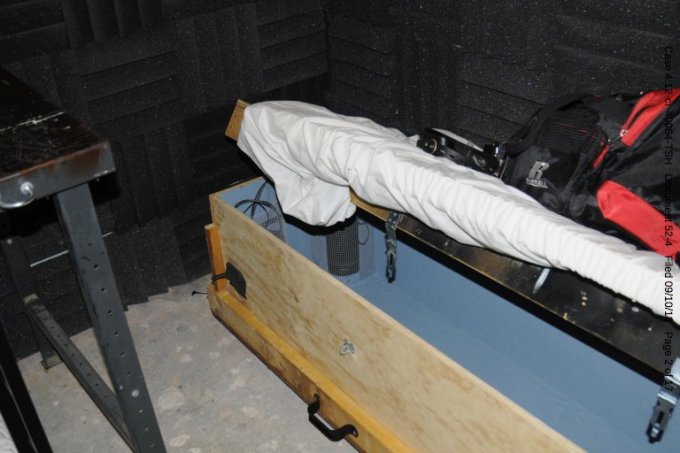 A child coffin found in the torture dungeon (photo: Department of Justice)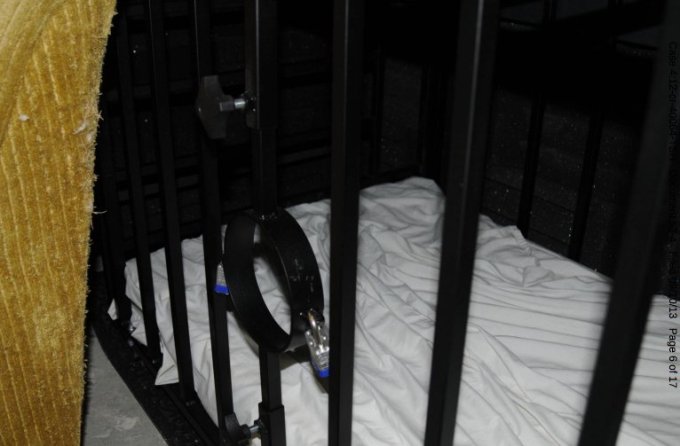 A steel cage (photo: Department of Justice)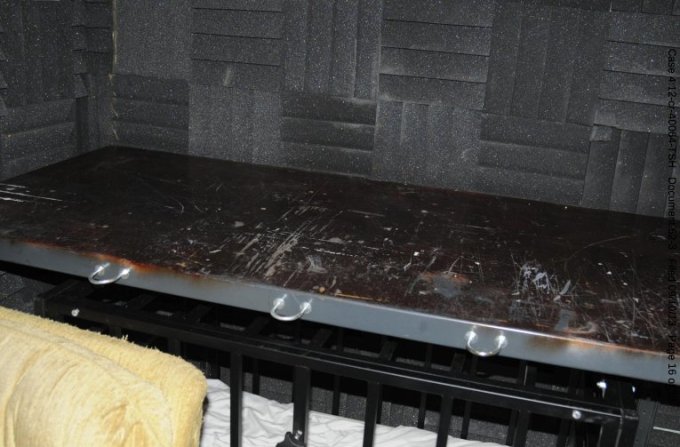 A metal table in the torture dungeon (photo: Department of Justice)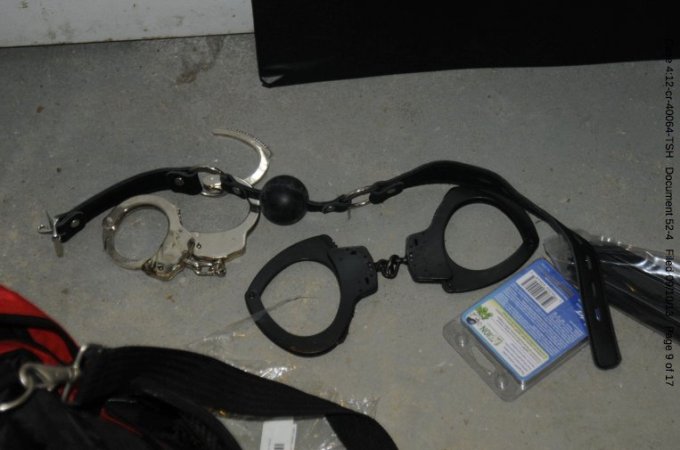 Toturing tools (photo: Department of Justice)
Torturing tools (photo: Department of Justice)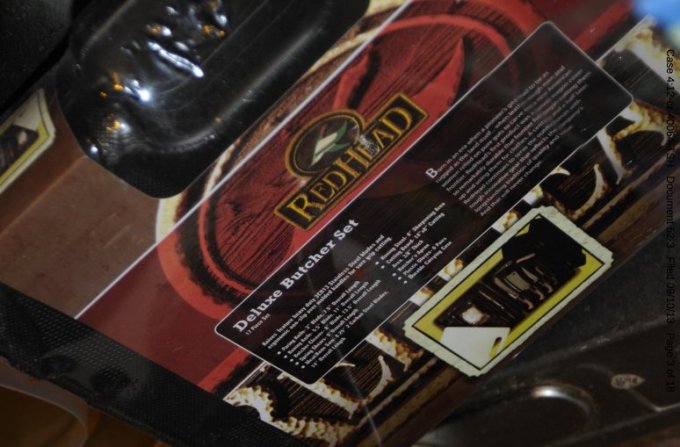 Butchering tools for disassembling a body (photo: Department of Justice)