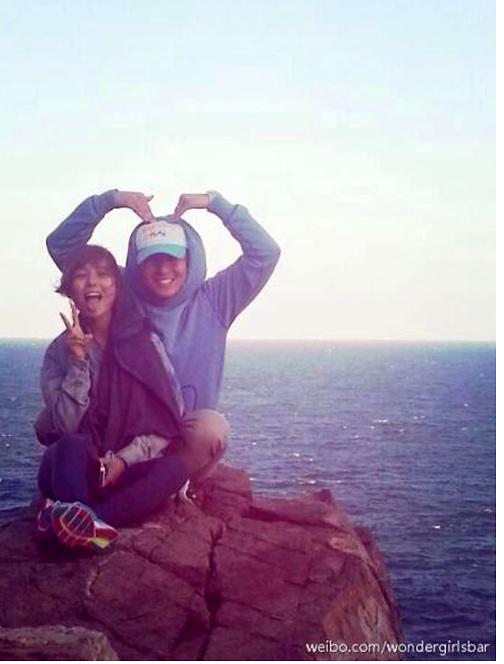 A photo of Wonder Girls member Sunye and her husband James Park by the ocean was posted on Wonder Girls' official Weibo site on Tuesday. Along with the photo, the administrator wrote, "It's the Sunye and her husband James Park's recent photo. But when was it taken?'
In the photo, Sunye and James are posing by the ocean for the camera. It is evident that the newly weds are so happy together.
The couple got married in January and Sunye gave birth to their first child, a daughter named Hailey Park in October. She is resting to recover right now.
아주경제 MJ Kwak 기자