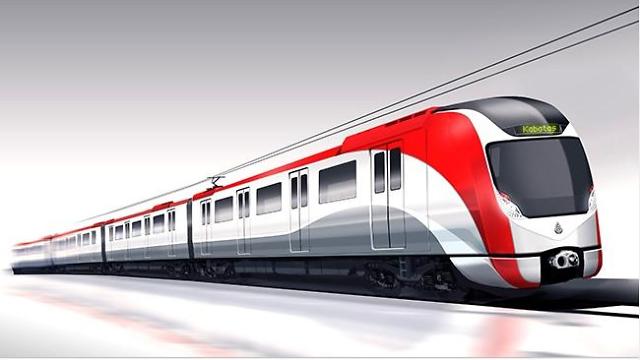 Hyundai Rotem, a train-making subsidiary of South Korea's Hyundai Motor Group, said Monday that it has beat Chinese and European competitors to secure a 316 million US dollar contract to supply 300 subway trains to Turkey.
Under the deal with the Istanbul city government, Hyundai Rotem will start delivering its trains from the second half of 2017, the company said in a statement, adding delivery would be completed by 2021.
It was the 14th contract Hyundai Rotem has clinched in Turkey. From 1996, the company has been selected to supply 1,778 trains worth two trillion won ($1.73 billion).
So far this year, Hyundai Rotem's total orders have reached one trillion won, including the project in Turkey.
Hyundai Rotem's net income stood at 1.56 billion won during the January-March period, a turnaround from a loss of 29.75 billion won a year earlier. Sales fell 3.6 percent on-year to 724 billion won.
The company's train-making business posted a first-quarter operating profit of 23.2 billion won while it registered a loss of 16.5 billion won in the plant sector.
On March 31, Hyundai Rotem completed the construction of a plant in Brazil that will become its foothold to tap into the Latin American market. The plant has an annual production capacity of 200 trains. The company has two other overseas plants in Turkey and the United States.
​Aju News Lim Chang-won = cwlim34@ajunews.com