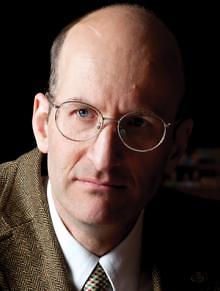 (This column was contributed by Emanuel Yi Pastreich, a professor at Kyunghee University's international school and an expert in international relations.)
It is an incredibly difficult moment for a summit meeting between Korea and the United States and it is doubtful that any real breakthrough is possible, but if necessary there are ways to go forward.
The United States is in the midst of tremendous political turmoil and it is up to Korea, and not to the Trump administration to put forth a powerful vision for what is possible.
President Moon should be innovative. For example, he might bring along the presidents of major universities and research institutes as part of a major initiative to promote collaboration in science and technology with the United States. Korea seriously lags behind in international collaboration and this issue is serious, even if it has never been highlighted before. Moon can find a consensus and support far beyond his base if Korea declares that it will be a leader in academic collaboration.
It is essential that Moon should affirm Korea's commitment to the advancement of science and to a systematic response to climate change through international cooperation on this trip. This topic is of little interest to Donald Trump, who has said he will take the United States out of the Paris Agreement, but many Americans care deeply about this topic and he will gain many unexpected allies if he is brave, everywhere from Silicon Valley, to Harvard University to the Pentagon.
He should stay as long as possible in the United States, but not just in Washington D.C. In a political sense, power is being redistributed across the nation since the Trump election so there are many important figures outside of the beltway whom Moon should meet.
A stop in California, now the sixth largest economy in the world, would be helpful. California is taking advantage of its economic and institutional strengths to set its own direction and will be much more open to proposals from Korea. A stop at the Pacific Command in Hawaii might also be appropriate as it is home to some of the most level-headed strategic thinkers, men and women who understand Korea's hope to establish a peaceful order, with China as a partner, in Northeast Asia.
Moon may be under tremendous political attack at home at the time of his visit to the United States, but he should go to the United States with confidence.If Korea plays its cards right, it can propose and implement a new vision for unification and for the integration of Northeast Asia.
After the impeachment and the election in Korea, Moon has a legitimacy as democratic leader that Trump and Abe envy.
Also, in all interactions with the Trump administration, Moon should play by the rules even if Trump may prefer to handle the entire matter through his close associates or family members in a comfortable and intimate manner. All imagination should be used in the drafting of inspiring proposals and plans for their rigorous implementation, and not for finding ways to go around government-to-government protocol.
America is in a state of profound political crisis and the Blue House and Foreign Ministry should prepare very, very carefully for this visit. That does not mean begging for meetings with high officials. It means understanding well all the competing groups that make up the contemporary United States and presenting a vision that will earn the respect of the influential far beyond the National Security Council or the Oval Office.
If Trump asks about THAAD, Moon should tell him that Korea is working on a comprehensive solution, but that procedural problems from the last administration have slowed things down. Then he should tell him more about Korea's exciting ideas for an amazing "deal" in Northeast Asia that will open up new opportunities, perhaps a Trump Tower in Pyongyang?
But there are some high-risk scenarios that must be prepared for, and which cannot be deflected by diplomatic tactics. I would even recommend that Moon and his team practice in advance how they will respond to situations that are humiliating or politically sensitive. What the team should focus on is the parts of Trump's "America First" rhetoric that can be used to further Korea's national interests.
The key question is not what does Trump want to hear but rather what can be a visionary policy on the Korean side that Trump will feel supports what he is trying to do in the short term.
Finally it would be good if President Moon gave a speech for ordinary Americans in which he relates the long struggle for democracy in Korea and its legacy for the world. His words will resonate with many ordinary Americans and such a speech might have more impact than anything he might hope to achieve in the stuffy dining room of the White House.
Kim Dae-jung established himself globally not through his close relations with the American president, but through his article in Foreign Affairs arguing that Asia had its own democratic tradition. Maybe President Moon should consider writing such a thought piece himself.
Emanuel Pastreich = epastreich@gmail.com