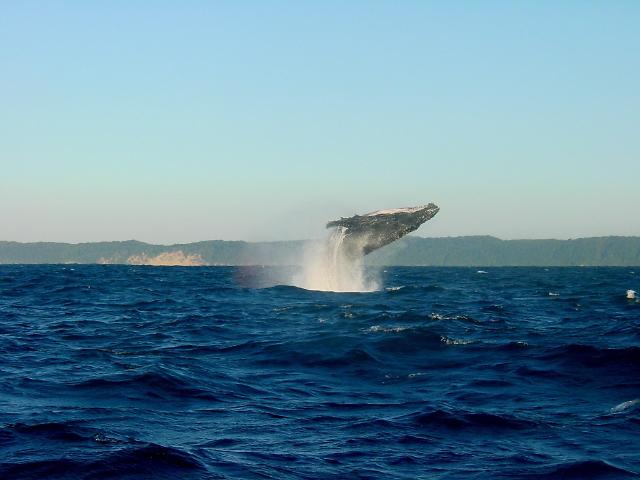 Campobello Whale Rescue Team co-founder, Joe Howlett, died in an unfortunate accident while rescuing an endangered whale. The 59-year-old was a whale rescue expert who has been working with the team for over 15 years.
Howlett was a lobster fisherman when he was not out in the Canadian coast rescuing whales. Even though it was extremely dangerous to approach distressed whales entangled in fishing net, Howlett had the passion for saving these beautiful oceanic animals.
Monday rescue operation seemed as it was just like any other rescue operations they had done many times before. Howlett was freeing a trapped North Atlantic Right Whale off the coast of New Brunswick, according to a statement by Fisheries and Oceans Canada. He was with his team member on a "fast response vessel".
The whale was trapped in a commercial fishing gear. Howlett succeeded in freeing the whale and as it swam away, he was struck by the whale. However, the actual cause of the expert's death has not been confirmed yet.
Dominic LeBlanc, minister of Fisheries and Oceans Canada, said in a statement, "We have lost an irreplaceable member of the whale rescue community. His expertise and dedication will be greatly missed."
The rescue team co-founder Mackie Greene said in an interview with the Canadian Press, "They got the whale totally disentangled and then some kind of freak thing happened and the whale made a big flip. Joe definitely would not want us to stop because of this."
According to the rescue team experts, after freeing a whale, the rescue boat retreat as fast as it can.
The North Atlantic Right Whale is an endangered species in Canada and the United States. The massive animals can grow up to 59 feet and live at least 75 years. There are only 500 North Atlantic Right Whale left in the world.
The Campobello Whale Rescue Team is located on Campobello Island, Canada. It is supported by and works closely with Canada's Department of Fisheries and Oceans and the New England Aquarium and the Provincetown Center for Coastal Studies, according to its website. To donate and support Campobello Whale Rescue Team, visit
here
.
Kwak, Min Jung = abiel@ajunews.com