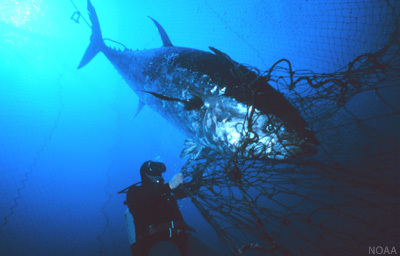 (Photo credit: MarineBio.org)
Japanese must be taking sushi very seriously.
On Saturday (Japan time), a Bluefin tuna was sold for jaw-dropping 155 million yen (1.76 million in U.S. dollars).
As the demand for Tuna going up and tuna population getting short, the tuna price is skyrocketing.
The Bluefin tuna only weighs 222kg (489 lbs.) compare to the 268kg (593 lbs.) tuna that was sold last year for only one third of the recent record.
This clearly shows that the population of tuna could not keep up with the demand for some sushi.