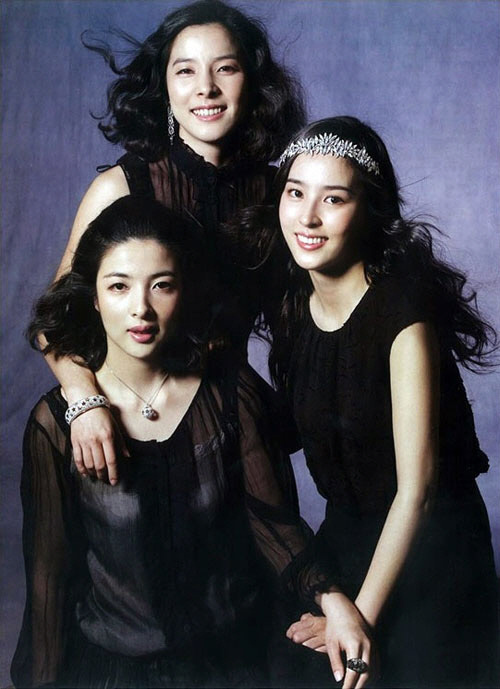 South Korean Actress Hye-jin Han and her two older sisters photo was revealed online.
Many Korean actresses touch up their faces with a little help from the plastic surgeons but Hye-jin proved that she is indeed a natural beauty.
Both her sisters had exotic beauty with big doe-like eyes and high noses perfectly framed by oval shaped faces.
The majority of Hye-jin's fans are now curious to see her parents. Many fans commented, "If three sisters are all beautiful, what does their mom look like?" or "Hye-jin's parents must be sculptures."
© Aju Business Daily & www.ajunews.com Copyright: All materials on this site may not be reproduced, distributed, transmitted, displayed, published or broadcast without the authorization from the Aju News Corporation.