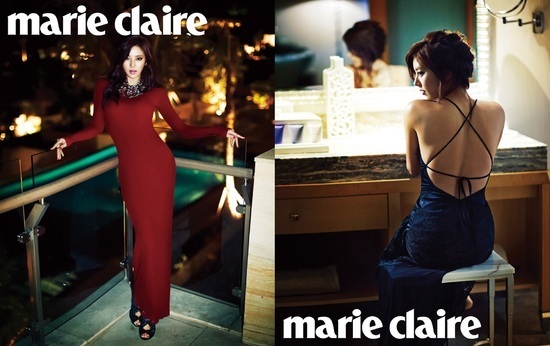 (photo: Marie Claire)
K-pop singer Dam-bi Son (29) revealed her killer body for a pictorial.
Dam-bi shot a pictorial for the fashion magazine Marie Claire in Bali. She flaunted her curves in a blue evening gown and a red body-hugging dress.
Dam-bi rocked the photo shoot with her sultry charisma said the staffs of the magazine.
© Aju Business Daily & www.ajunews.com Copyright: All materials on this site may not be reproduced, distributed, transmitted, displayed, published or broadcast without the authorization from the Aju News Corporation.