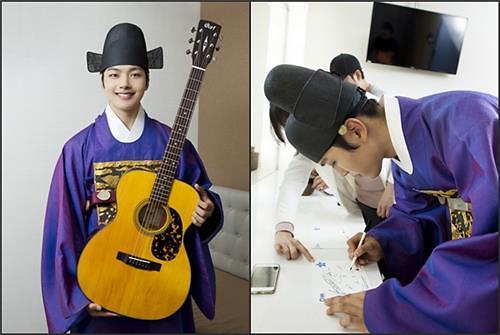 [Courtesy of SBS and Community
Chest
of Korea]
A guitar donated by South Korean actor Yeo Jin-goo has been put up for a charity auction on Thursday. A Japanese fan took it.
The proceeds will be used for unmarried mothers. The auction has been held since 2011, offering collections of goods cherished by actors, actresses, and other celebrities.
"It's my great pleasure to do good things with my fans ... and wrap up the first half of 2016 meaningfully," Yeo said. The 19-year-old appeared in the auction, wearing a traditional royal family suit used in a just-finished period drama, "The Royal Gambler".
​Aju News Park Sae-jin = swatchsjp@ajunews.com