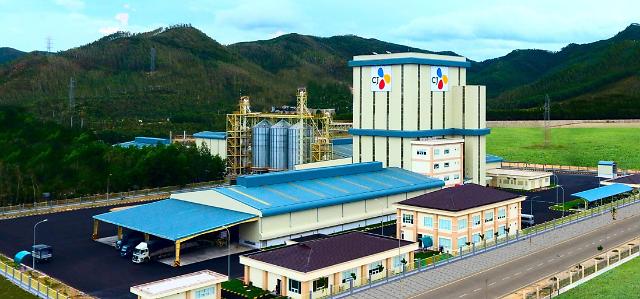 SEOUL -- CJ Cheiljedang, a key subsidiary of South Korea's food and entertainment conglomerate CJ Group, agreed to acquire Schwan's Company, a major U.S. food processing company, to boost competitiveness in its overseas business. The price was 2.09 trillion won ($1.85 billion).
The company said in a regulatory filing Thursday that it would purchase 99.98 percent of Schwan's, which sells frozen foods from home delivery trucks, in grocery store freezers, by mail, and to the foodservice industry. The American company posted about 3.24 trillion won in sales last year.
Cheiljedang, the world's largest producer of lysine, an amino acid used as additives for animal feed and food additives, has promised to nurture Bibigo, a Korean cuisine brand, as a global brand. The company sold off CJ HealthCare, a medicine and biotechnology unit, for 1.3 trillion won in April.
CheilJedang has actively acquired foreign food companies such as Kahiki Foods, a Gahanna-based maker of packaged and frozen Asian foods, and Mainfrost of Germany, in August. Mainfrost has maintained business relations with the South Korean company in the production of Bibigo dumplings since 2010.
"We will strive to attract American consumers by expanding various distribution channels and strengthening our sales power," a CJ CheilJedang official said, vowing to become a top ready-to-eat Asian food provider in the U.S. by 2025.
With its Bibigo brand, CJ has set its sales target at 1.9 trillion won by 2020.
CheilJedang will develop a variety of new products by combining Korean food and provide a diversified lineup of foods consumed locally. The acquisition of Schwan's will be completed in early 2019.
The parent CJ group has sought aggressive expansion since chairman Lee Jay-hyun came back to his office in May last year after four years of absence. It has subsidiaries specializing in food, food service, pharmaceutics, biotechnology, entertainment, media, home shopping and logistics.