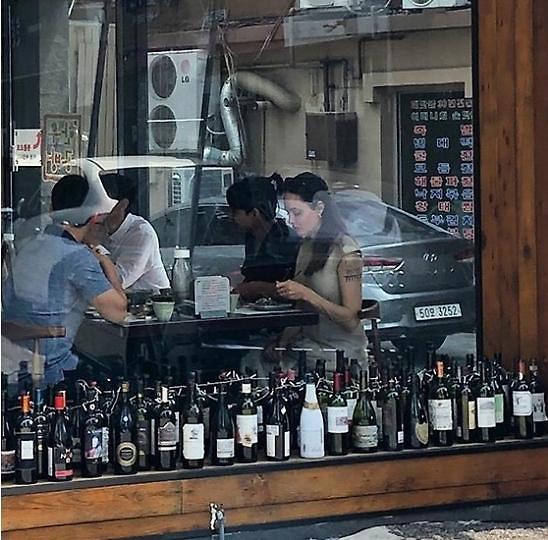 SEOUL -- Hollywood star Angelina Jolie has arrived in South Korea with her adopted first son who will study at the international school of Yonsei University in Seoul. His major is bioscience engineering.
Yonsei said its Underwood International College has accepted Maddox Jolie-Pitt, 18, who will study at the school's Songdo campus in the western port city of Incheon for one year before taking classes for a detailed major next year.
The school will hold an entrance ceremony on August 26. Photos of what was presumed to be Jolie arriving at an international airport in Incheon on August 18 were posted on social networking sites.
Jolie's appearance in Seoul has been a hot topic. She was seen in many parts of Seoul. Pictures showing Jolie and her son were posted on Instagram and other social networking services. Witnesses claimed to have seen the actress in a department store and a restaurant. She was accompanied by one male who appeared to be an interpreter.
Jolie, 44, has been cited as one of the most influential and powerful people in the American entertainment industry. She was divorced from actors Jonny Lee Miller, Billy Bob Thornton and Brad Pitt. She has three sons and three daughters. Of them, three were adopted internationally. The first son was adopted from an orphanage in Cambodia in 2002.