[This article was contributed by Robert Rhee, the head of international equity sales at KB Securities in Seoul. It is a weekly stock market article to be published in collaboration with KB Securities, one of leading brokerage houses in Korea.]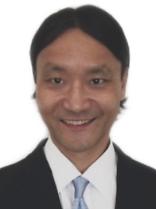 SEOUL -- The benchmark Korea Stock Price Index (KOSPI) ended last week slightly lower closing at 2,451.21 points (-0.75 percent) pressured by higher-than-expected U.S. inflation and consumer data which all increased the likelihood of extending the rate hiking cycle; and thus, extending the "peak inflation" argument.

On February 14, the U.S. announced that its consumer price index (CPI) grew 6.4 percent year-on-year in January, slightly down from 6.5 percent in December. The CPI edged up 0.5 percent month-on-month. The CPI figures came in line with consensus estimates; however, core inflation rose 5.6 percent year-on-year and 0.4 percent month-on-month, higher than market expectations.

This was followed by higher-than-expected U.S. PPI data. The producer price index jumped 13.5 percent year-on-year and 0.5 percent month-on-month in January. The figures ultimately resulted in hawkish Fed comments. Economists flagged near-term risk of the Fed raising rates by 50 basis points in March, higher than expected 25 basis points.



Sector wise, Korea's steel sector was the top performer with POSCO Holdings (005490.KS), in particular, outperforming by double digits. The counter was supported from a multitude of positive factors:

(1) The overall EV space (which Korea is major player) was supported from U.S. newflow reporting that legendary investor George Soros has made a huge investment in Tesla. Required U.S. filings show the "Soros Fund Management EV fund" increased its position in Tesla by 270 percent quarter-on-quarter totaling approximately $41 billion. This provided positive sentiment to the entire EV space.

(2) During the same period coincidentally, POSCO signed an MOU with an Australian company, Jindalee Resources, for extracting lithium clay (which is also called "white oil") in the U.S.

(3) Steel product pricing hikes are expected to materialize in the near-term; and finally.

(4) Market commentary was positive of POSCO's overall business diversification efforts as the company shifts more aggressively towards the EV industry, even commenting on POSCO's entrance into the battery recycling business.

In my opinion, there is more upside on POSCO given its pivot towards the EV structural growth story. The stock can possibly be considered for ESG portfolios as well.

Moreover, if investors continue to see momentum in POSCO as an EV player; then its valuations remain compelling versus the overall EV sector. The stock's uptrend is occurring on double the normal historical trading volumes, suggesting last week's pricing action was very healthy and it may possibly continue.



Oppositely, the weekly worst performing sectors were the highly regulated sectors such as financials and utilities over concerns that profits might be limited from government pressure to reduce net interest margins and tariffs.

The week ahead

The key events to be watchful over this week are:

(1) Geopolitical events such as the 59th Munich Security Conference (February 17 to 19) and the upcoming one-year anniversary of the Ukrainian war. U.S. President Joe Biden, Vice President Kamala Harris and Secretary of State Antony Blinken will be traveling to Europe and we should expect substantial press coverage surrounding their visits. Russian President Vladimir Putin will also give his state of the union speech so expect plenty of geopolitical headlines.

(2) On Wednesday, minutes of the Federal Open Market Committee (FOMC) will be released. Additionally, Fed officials will continue to impact the market's direction as investors watch for clues from upcoming speeches from Fed officials -- John Williams (NY), Raphael Bostic (Atlanta) and Loretta Mester (Cleveland) throughout the coming week.

(3) Locally, there are multiple macro data points to be watchful but the key event will be a Monetary Policy Board meeting of the Bank of Korea (BOK) which is scheduled for February 23 to decide whether to increase its key interest rate. Market consensus is that the BOK will leave the rate unchanged at 3.5 percent.



© Aju Business Daily & www.ajunews.com Copyright: All materials on this site may not be reproduced, distributed, transmitted, displayed, published or broadcast without the authorization from the Aju News Corporation.