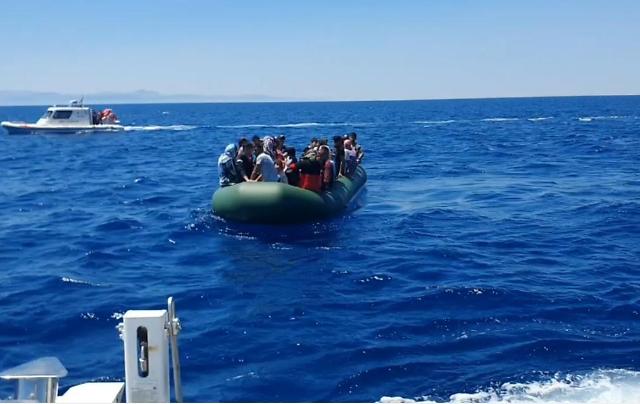 SEOUL -- The Turkish government has urged its neighbor country Greece to participate in international efforts on providing humanitarian support for irregular migrants who transit through Türkiye in hopes of seeking asylum in Greece through a sea route on the Aegean Sea.

According to the International Organization for Migration (IOM), a part of the United Nations System that plays the role of an intergovernmental organization in the field of migration, Türkiye has been a passageway for irregular migrants who do not have proper permits to enter other countries for decades. A large share of irregular immigrants to Türkiye consists of Syrians and others come from nearby countries such as Afghanistan and Pakistan.

Data released by the Turkish office of the International Center for Migration Policy Development, a migration-related think-tank founded by Austria and Switzerland, there were more than 4.5 million foreign nationals dwelling in Türkiye in 2020 and about 3.6 million were Syrian nationalists who were granted temporary protection in Türkiye. The Eastern Mediterranean route through the province of Izmir, the Aegean Sea, is popular among those who wish to reach Europe through Greece.

The Turkish Embassy in South Korea said that the Turkish Coast Guard rescued 84 irregular migrants on rubber boats off the coast of the provinces of Çanakkale and İzmir on July 1 and 2. The migrants were people who had been pushed into Turkish territorial waters by the Greek Coast Guard, Türkiye said. The Turkish government stressed that Greece's acts of pushing irregular migrants on boats into Turkish waters violate "humanitarian values and international law by endangering the lives of vulnerable migrants, including women and children."

© Aju Business Daily & www.ajunews.com Copyright: All materials on this site may not be reproduced, distributed, transmitted, displayed, published or broadcast without the authorization from the Aju News Corporation.