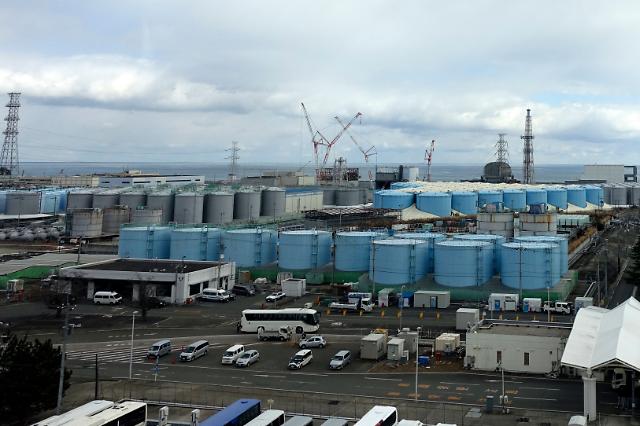 SEOUL -- Japanese foreign minister Yoshimasa Hayashi will meet his South Korean counterpart Park Jin at the Association of Southeast Asian Nations-related foreign ministers' meeting scheduled to be held in Indonesia in mid-July to seek understanding of the discharge of contaminated water, referred to as "treated water" by Japan, into the sea of Fukushima, according to Japanese daily newspaper Yomiuri Shimbun. Hayashi will also meet his Chinese counterpart through an individual meeting for the same purpose.

Hayashi's sudden action to meet and persuade neighboring countries' foreign ministers follows Japan's controversial plan to discharge contaminated water that is treated into the sea of Fukushima, where Japan's nuclear power plant complex once stood before it went into a meltdown stage after a massive earthquake in 2011. For many years, people in South Korea and China expressed concern about water that could contain harmful radioactive elements being released into the sea and polluting the environment.

In South Korea, hundreds of fishermen rallied in the sea near Wando, a small island off the southern coast, in early June to hold a demonstration using 200 fishing boats. The fishermen protested that Japan should withdraw its plans to release the contaminated water into the sea in order to protect the environment and their fishing grounds. Other fishermen joined the on-vessel protest in other regions along the coastlines of South Korea in June. China also expressed concern over Japan's release of contaminated water.

The Fukushima accident is regarded as the world's worst nuclear accident since the Chernobyl nuclear disaster in 1986 when a nuclear reactor exploded and released about five percent of its reactor core into the environment. According to Tokyo Electric Power Company (TEPCO), about 140 tons of water is used every day to cool down the reactor that melted down and prevent it from overheating. The water that was used as a coolant for the reactor contains radioactive elements including cesium-137, strontium-90, hydrogen-3 known as tritium, and iodine-131.

TEPCO treats the water to reduce the radioactive content through a process described as the advanced liquid-processing system (ALPS) and stores it in more than 1,000 stainless steel canisters on the abandoned nuclear power plant site. The ALPS process removes 62 of the 64 radioactive elements to bring the concentration level of radionuclides below Japan's regulatory limits set in 2022. The ALPS process does not remove carbon-14 and tritium.

While voices of complaint over the release of treated water in Fukushima are rising in South Korea and China, the International Atomic Energy Agency (IAEA) said on July 4 the nuclear energy body of the United Nations system analyzed water samples and concluded: "Japan's plans to release treated water stored at the Fukushima Daiichi nuclear power station into the sea are consistent with IAEA Safety Standards."

However, many people are looking at IAEA's report with suspicious eyes as various South Korean media reported in June citing anonymous sources including a source using an alias called "Jorseti", that Japan provided "political donations" of more than one million euros to settle unmatched opinions in the Japanese government, the IAEA, and third-party experts.

South Korean media outlets reported citing Jorseti, described as a Japanese interior ministry senior official, that IAEA's conclusion of its final report was decided from the beginning in favor of the Japanese government so that it can carry out its water release plans. After the release of reports that accused the Japanese government of providing bribes to the IAEA, Tokyo released a statement on June 22 and said the reports were "groundless" and "the Japanese government strongly opposes such irresponsible dissemination of false information."

© Aju Business Daily & www.ajunews.com Copyright: All materials on this site may not be reproduced, distributed, transmitted, displayed, published or broadcast without the authorization from the Aju News Corporation.