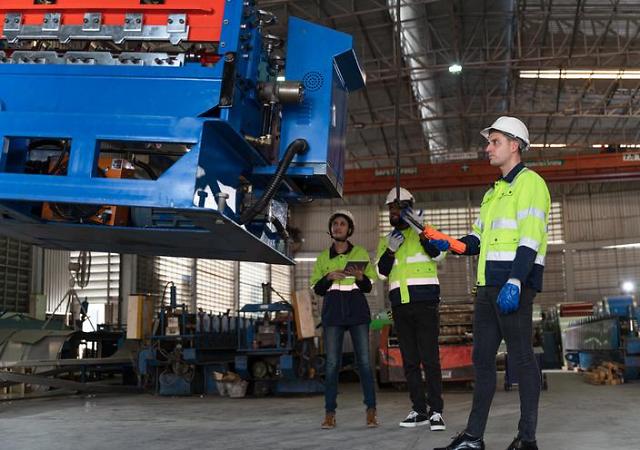 SEOUL -- Starting on July 9, foreign labor workers in South Korea with the non-professional employment visa "E9" will only be allowed to change their workplaces within the same regional area where their previous workplace was located, except for very few special cases. The country aims to help South Korean employers in rural areas struggling with labor shortages due to the frequent turnover of migrant workers. E9 visa is mainly provided for those in the manufacturing sector.

A survey of 500 small and medium-sized South Korean companies, conducted by the Korea Small Business Institute in 2023, showed that about 81.2 percent of business operators answered that finding a replacement for foreign workers is the most difficult when E9 holders change their workplaces. In 2020, 22.5 percent of foreign workers changed jobs within six months after entering South Korea, and 42.3 percent within a year.

The Ministry of Employment and Labor said in a statement that E9 visa holders would be allowed to change their workplaces only in certain areas starting on July 9. For example, those who started their career in the western Chungcheong province can only find a new job in Chungcheong. Finding a new workplace for those in the shipbuilding industry will be possible only in particular sub-fields as domestic shipbuilders are suffering from severe manpower shortages. Migrant workers will be required to also provide new employers with reasons, frequency, and history regarding their workplace changes.

Various benefits will be provided for foreigners who have not changed their jobs for a long time. Currently, foreign workers have to leave South Korea once four years and 10 months after entering the country, and they can re-enter after six months. However, if they continue to work at the same workplace, they would be allowed to re-enter only after one month. In a bid to secure skilled foreigners, the labor ministry aims to offer the incentive for foreigners with one year or longer work experience at their first workplace.

The ministry unveiled its plan to revise the employment law to enable foreigners who worked for two years or longer to continue working in South Korea without departure or re-entry procedures.

As of 2022, the number of foreign residents in South Korea was 2,245,912, up 14 percent from a year ago. Chinese accounted for the larger portion with 849,804, followed by Vietnamese (235,007), and Thai (201,681). Of them, 449,402 were qualified to be employed. However, only some 50,000 foreigners were classified as the professional workforce.

© Aju Business Daily & www.ajunews.com Copyright: All materials on this site may not be reproduced, distributed, transmitted, displayed, published or broadcast without the authorization from the Aju News Corporation.