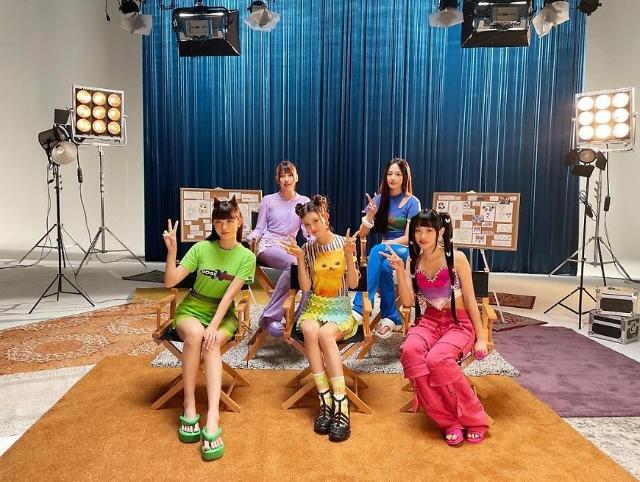 SEOUL -- K-pop super rookie band NewJeans has dropped a new summer-themed song titled "Super Shy." The five-member band's new song released at 1:00 p.m. (1400 GMT) on July 7 garnered some one million views on YouTube in less than two hours of release.

NewJeans, which debuted in July 2022, is known for its unique dance performances and outstanding singing skills in various genres such as R&B, electropop, and hip hop. The rookie girl group was formed by ADOR under the command of Min Hee-jin, a genius idol incubator who planned concepts for SM Entertainment groups such as Girls' Generation, f(x), and Red Velvet.

Soon after its debut, the band garnered attention from various media and fans from home and abroad. "Attention," a song included in NewJeans' first album, was selected by Billboard as one of the top 25 K-pop songs of 2022. In June, NewJeans' song "OMG" was ranked seventh among 74 songs of the first half of 2023 by American magazine Rolling Stone.

© Aju Business Daily & www.ajunews.com Copyright: All materials on this site may not be reproduced, distributed, transmitted, displayed, published or broadcast without the authorization from the Aju News Corporation.