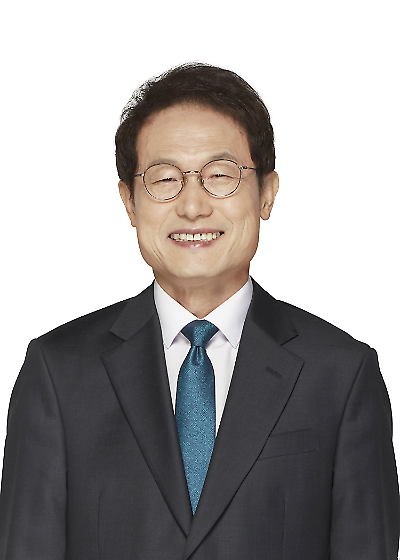 [This interview was originally written in Korean by Aju Business Daily reporter Cho Hyun-mi]

SEOUL -- The "Study-In-Rural-Village Program" by the Seoul Metropolitan Office of Education is a project that Superintendent Cho Hee-yeon pays particular attention to. With the climate change crisis becoming a global concern, Seoul's education office contemplated ways to foster ecological consciousness among students. One of the projects that emerged is the Study-In-Rural-Village Program. "Both the child and family leaving for the Study-In-Rural-Village Program can experience a transition in life and become citizens with ecological consciousness," Cho said.

Efforts to prevent regional population decline due to the aging society are also included in this program. Usually, students who participate in the rural program go with their families. This naturally leads to the effect of having a young population settling in rural villages. Cho emphasized that the rural study program is the most practical and long-term solution to solve regional population decline and should evolve into a national-level policy.

Q -- What was the reason for initiating the Study-In-Rural-Village Program?
Cho Hee-yeon -- We started this program with the goal of nurturing Seoul students into citizens with ecological consciousness. To provide the optimal ecological education space, we proposed the rural study Program to educational offices in other cities and provinces. It was first implemented in 2021 to meet the demand of the South Jeolla Province, which seek to attract students from other regions and revitalize small-sized schools. We hope that both the child and the family participating in the Study-In-Rural-Village Program can experience a transition in life and grow as ecological citizens.

Q -- How can it benefit Seoul students?
Cho Hee-yeon -- While students in major cities have been confined to their homes due to concerns about the spread of COVID-19, the rural study program participants had the opportunity to experience family-oriented activities such as cultivating small gardens, firefly festivals, and outdoor festival activities in mud flats. Childhood memories created through encounters with nature can provide solace for adults when they become tired and exhausted. It teaches them to cherish and protect what is important. By temporarily escaping the busy urban life, we wanted to present children with a "second hometown." Through nature, they can develop ecological consciousness, sensitively respond to climate crises and explore to find solutions.

Q -- Does this program actually benefit rural schools?
Cho Hee-yeon -- More than 60 rural schools in South Jeolla Province and North Jeolla Province are able to maintain their school status without being shut down thanks to the inflow of students from urban areas. The increased student population allows for teacher recruitment and securing additional budgets. Some students, who went to a school without any other classmates for five years, were able to meet new student friends from urban areas. The program can also serve as an opportunity for students in small schools to understand the joy of cooperative learning and the importance of communal life.

The Study-In-Rural-Village Program also contributes to revitalizing local economies. There is a family that went to Haenam in South Jeolla Province through the program, with the father taking leave from work. They even operate a cafe while brainstorming ways to revitalize the local community. They engage in various activities such as events and festivals that could boost communication with local residents.

Q -- What is the most impressive case of the Study-In-Rural-Village Program?
Cho Hee-yeon -- A comment from the parents of a fifth-grade student, who participated in the recent "World Localization Day" forum hosted by Local Futures, made a strong impression. The parents joined the rural study program in 2022 and said: "We feel that this precious time we spend with our child is like a gift. The school, village, and local communities are happily educating children."

I was grateful because I felt that they were participating in the program in a way that was closest to the original intention. I also felt the need to make further efforts for the program to continue and develop.

A -- Do you see the rural study program as a sustainable policy?
For Seoul students, it provides an opportunity for them to grow up as ecological citizens. For regions facing the crisis of depopulation, it becomes a good opportunity for the revitalization of villages and schools.

All regions facing population and regional decline have serious problems related to community solidarity and aging population. Attracting students and families through the program can revitalize small schools and naturally lead to the revitalization of villages. As more than 90 percent of the Seoul Metropolitan Office of Education's Study-In-Rural-Village Program participants choose the "family-stay type," which includes both students and families, it is the most practical and long-term solution to regional population decline. I believe it should ultimately develop into a national-level policy.

Recently, the government, recognizing the effectiveness of the rural study program, is also creating policies linked to it.

Q -- The Seoul Metropolitan Council has canceled the ordinance related to the Study-In-Rural-Village Program.
Cho Hee-yeon -- The biggest reason why students and parents decide to participate in the rural study program is that they get to live close to nature, but surprisingly, it also enhances academic satisfaction. The small student population in schools that participate in the rural study program is a significant advantage. It leads to increased concentration in class and allows for nearly one-on-one after-school lessons, especially in subjects like foreign languages such as Chinese. The absence of private academies in rural regions encourages students to develop effective self-study habits.

Some argue that a significant budget is allocated for students and families living in rural areas. However, the program should be viewed from a broader national perspective. It is a policy aimed at overcoming the climate crisis through the incubation of environmentally-aware citizens and promoting coexistence between human beings and nature, as well as a model for coexistence and mutual prosperity between urban and rural areas to address the regional decline. It is also an education policy that has garnered attention from global media outlets such as BBC in the UK and Asahi Shimbun in Japan.

I firmly believe that the Study-In-Rural-Village Program, which is currently led by the Seoul Metropolitan Office of Education and some regional educational offices, should ultimately evolve into a national-level policy. This applies not only to me but also to all individuals providing advice on the Rural Study Program.

© Aju Business Daily & www.ajunews.com Copyright: All materials on this site may not be reproduced, distributed, transmitted, displayed, published or broadcast without the authorization from the Aju News Corporation.