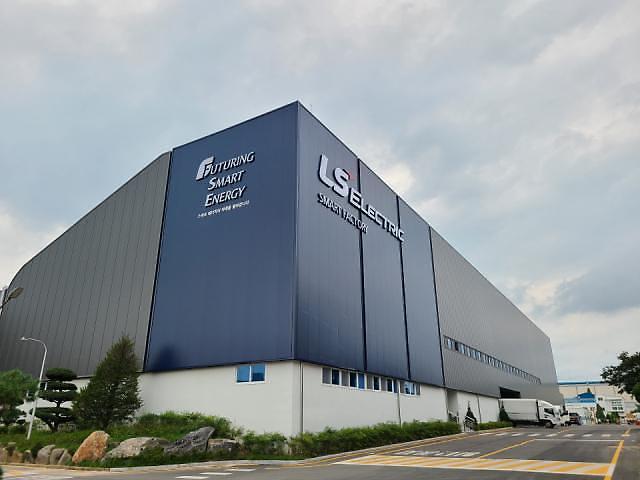 SEOUL -- LS Electric, a power solution provider affiliated with South Korea's LS Group, will build a power distribution infrastructure in Texas targeting South Korean factories located in North America. The facility, which is set to be located near Samsung's semiconductor foundry, will provide its electricity distribution system for domestic companies specializing in semiconductors, secondary batteries, and home appliances.

In November 2022, LS Electric partnered with Samsung Electronics to provide a power distribution system worth 174.6 billion won ($133.6 million) for Samsung's semiconductor fabrication plant operation. Samsung's semiconductor factory will be located about 55 kilometers (34.1 miles) away from LS Electric's plant.

LS Electric's communications manager Kwon Do-yup told Aju Korea Daily on July 10 that the company purchased 46,000 square-meter-wide land and facilities in Bastrop, Texas. The South Korean firm said the decision was made to meet domestic companies' demands for power distribution infrastructure in North America. LS Electric will also build a research and development center in southern Texas.

Many South Korean battery makers are expanding their market into the North American region. Through a joint venture with General Motors, LG Energy Solution, the battery-making wing of South Korea's LG Group, aims to solidify its position in the North American EV market which stood at $396.9 billion in 2021 by establishing battery plants in Michigan and Ohio. SK On, a major battery maker in South Korea, and its American partner, Ford, are building an electric vehicle battery factory in Kentucky.

© Aju Business Daily & www.ajunews.com Copyright: All materials on this site may not be reproduced, distributed, transmitted, displayed, published or broadcast without the authorization from the Aju News Corporation.