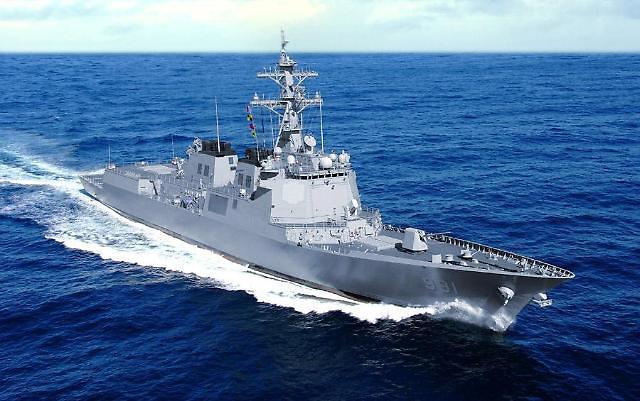 SEOUL -- South Korea has developed detection technology that can be used for calculating the direction of enemy missiles including hypersonic anti-ship missiles. The country's defense technology development agency aims to mount the detection equipment on the Korea Destroyer Next-Generation, a 6,500-ton-class Aegis naval ship with cruise missiles, advanced sensors, a missile defense system, and stealth functions.

Hypersonic anti-ship projectiles can move at a speed of more than 6,147 kilometers (3,819 miles) per hour. It is difficult to shoot down missiles flying at extreme velocities because they approach from high angles which are hard to detect and provide very little time for vessels to react. In February 2023, China unveiled "Eagle Strike 21," a hypersonic anti-ship missile that can travel at 12,348 kilometers per hour.

The Agency for Defense Development (ADD) said in a statement that the agency secured the new technique capable of detecting enemy threats including hypersonic anti-ship missiles. The agency added the "2-dimensional direction-finding technology" was developed as more countries are working on guided missiles that can nosedive onto vessels at extremely high speeds. "Anti-ship missiles that used to travel at low altitudes over the sea surface are being upgraded into the missiles that descend in the air. Russia and China are developing such missiles that attack ships from high angles," ADD's spokesperson Bae Yu-ra told Aju Korea Daily on July 12.

The agency said the new solution will be adopted for Korea Destroyer Next-Generation (KDDX), the advanced naval ship which is set to begin its construction in 2024. ADD will improve the direction-finding technique so that it could be also applied to unmanned aircraft.

The South Korean military authorities reported that North Korea fired a long-range ballistic missile into the East Sea on July 12. It was launched 27 days after Pyongyang's ballistic missile launch on June 15. South Korea conducted joint drills with the United States Armed Forces between May 15 and June 15. The North also fired its first solid-propellant intercontinental ballistic missile on April 13.

© Aju Business Daily & www.ajunews.com Copyright: All materials on this site may not be reproduced, distributed, transmitted, displayed, published or broadcast without the authorization from the Aju News Corporation.