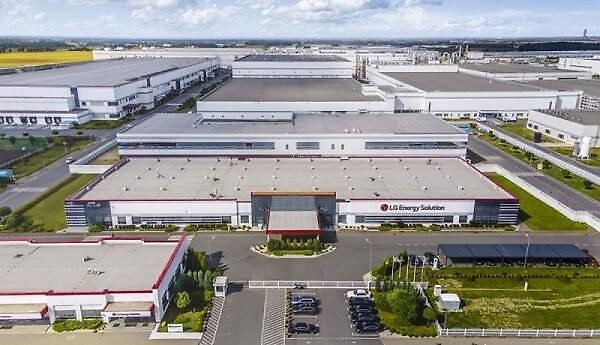 SEOUL -- LG Energy Solution, the battery-making wing of South Korea's LG Group, announced that its operating profit in the second quarter of 2023 was 460.6 billion won ($360 million), up 135.5 percent from a year ago. The battery maker, which has strived to build supply chains in North America, aims to achieve annual sales growth of more than 30 percent in 2023.

LG Energy Solution (LGES) said on July 27 that its operating profit reached 460.6 billion won and sales increased to some 8.7 trillion won in 2Q 2023. The company's sales rose about 73 percent year-on-year. "Increased shipments to North America thanks to its robust EV market led the revenue growth this quarter," the battery manufacturer's chief financial officer Lee Chang-sil said in a statement.

LGES' operating profit also includes the inflation reduction act (IRA) incentives of 110.9 billion won. The IRA, which was signed into law by President Joe Biden in August 2022, offers up to $7,500 in tax credits to EVs assembled in North America including Mexico, and contain more than a certain percentage of core minerals extracted in the region.

The battery maker has expanded its strategic partnership with battery material companies in North America. LGES will receive 19,000 tons of cobalt sulfate, a key material for high-capacity electric vehicles (EVs), from Canada-based Electra between 2025 and 2029. LGES also partnered with other Canadian firms including Avalon and Snow Lake Lithium.

Starting in 2025, Avalon will supply some 50,000 tons of lithium hydroxide produced for five years and about 200,000 tons of lithium hydroxide will be provided by Snow Lake Lithium for 10 years.

Data released by market research firm SNE Research showed that the global EV sales from January to May 2023 were 4.85 million units, up 43 percent from the same period in 2022. EV sales in the U.S. reached 560,000 vehicles, up 54.1 percent from a year ago.

© Aju Business Daily & www.ajunews.com Copyright: All materials on this site may not be reproduced, distributed, transmitted, displayed, published or broadcast without the authorization from the Aju News Corporation.