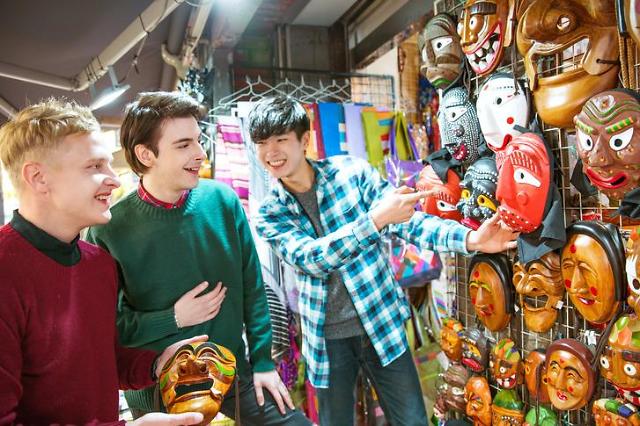 SEOUL -- Thanks to the reopening of borders and lifting of regulations on mandatory face masks in public areas, the number of foreign tourists in South Korea soared 321.9 percent year-on-year in June 2023, exceeding 960,000. This is the highest number of visitors since the COVID-19 pandemic. South Korea recovered 65 percent of the number of tourists in June 2019, before the first wave of the pandemic hit the country.

Data released by the Korea Tourism Organization (KTO) on July 28 showed that some 961,000 foreigners visited South Korea. Japanese tourists accounted for the largest portion with some 197,000, followed by Chinese with 168,000 and Americans with 121,000. The number of Taiwanese tourists was about 97,000, up 9,559 percent from the same period in 2022.

The KTO said some 4.43 million people visited South Korea in the first half of 2023, which accounts for 52.5 percent in the same period in 2019. The tourism sector is one of the country's industries that was devastated by the pandemic. According to the tourism organization, some 17.5 million foreign travelers visited South Korea in 2019 and the number nosedived 94.4 percent to 967,000 in 2020.

One of the most popular districts visited by foreigners is Myeong-dong, a shopping district in central Seoul. Tourists can enjoy traditional Korean street food such as Dak-kkochi, a spicy grilled chicken skewer, and Tteokbokki, a cylinder-shaped rice cake dish with South Koreans' famous hot chili paste.

© Aju Business Daily & www.ajunews.com Copyright: All materials on this site may not be reproduced, distributed, transmitted, displayed, published or broadcast without the authorization from the Aju News Corporation.