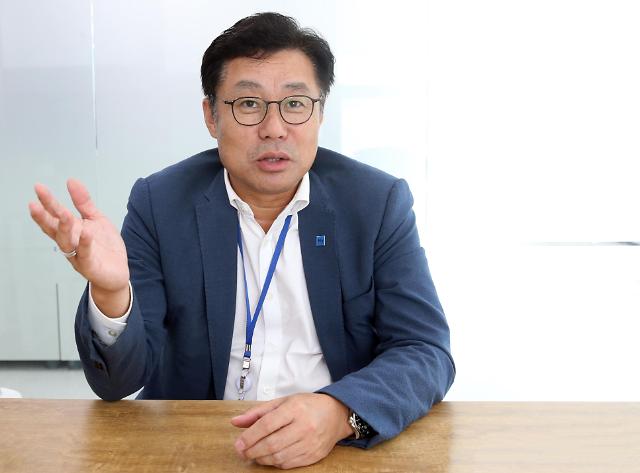 SEOUL -- In 2019, former South Korean President Moon Jae-in unveiled a new energy roadmap for the country's "hydrogen economy," which was designed to support South Korean companies secure their firm leadership in the global hydrogen fuel cell industry. The roadmap was also part of South Korea's big plan to gradually reduce its dependency on fossil fuels and achieve carbon neutrality by 2050.

The country had aimed to operate more than 28 hydrogen charging stations for fuel cell electric vehicles (FCEVs) by the end of 2022 but the government's big plan was faced by the public's fear of hydrogen explosion. A hydrogen tank exploded at a technology research complex in the eastern port city of Gangneung in 2019, killing one person and injuring five people. The accident fueled public fear over hydrogen facilities.

Small and large protests took place after the accident and planned installations of hydrogen fuel charging stations in urban areas and populated were temporarily delayed or canceled. Seoul originally planned to build at least 48 hydrogen stations by 2025 and there were only eight stations as of March 2023. According to data released by Seoul, there were 2,860 FCEVs registered as of October 2022.

"Actually, handling hydrogen is not too much different from handling liquefied natural gas (LNG), which is widely used in South Korea. They also have a very similar logistics system," Kim Seo-young, the CEO of Hylium Industries, told Aju Korea Daily on July 26. "It's just that people get scared because they hear about North Korea's hydrogen bomb and talk about some zeppelin accident that took place about 100 years ago," Kim said, smiling.

Hylium Industries is a South Korean startup specializing in the development of tanker trucks, refueling stations, and storage tanks for liquefied hydrogen. "Our technology covers every process of liquid hydrogen transportation and storage, except the production process," the Hylium CEO said.

Normally hydrogen is stored and transported in three different states -- compressed hydrogen, liquid hydrogen, and hydrogen that is chemically stored in other compounds such as ammonia or metal hydrates. Compressed hydrogen gas is the most widely used method but the energy density is lower than other states, making it less efficient when hydrogen needs to be transported to other areas. The transport and storage of hydrogen through the ammonia state has a very high energy density level but it requires extra facility at the production facility and the storage facility where hydrogen needs to be turned into ammonia and vice versa.

The liquid hydrogen, however, has a high energy density, making it ideal for long-distance transportation, and does not need extra facilities for breaking down chemical compounds. According to Hylium, liquefied hydrogen can be distributed using LNG and liquefied propane gas (LPG) facilities if they are reinforced for very low temperatures (around -253 degrees Celsius or 20 Kelvin) of liquid hydrogen. It is also harder to maintain the temperature of liquid hydrogen to prevent the boil-off phenomenon which can lead to hydrogen fuel disappearing into thin air.

The demand for alternate fuel is high in the global marine transport sector after the United Nations urged maritime nations to accelerate their effort to achieve net zero shipping emissions. Currently, the UN has issued strong carbon emission guidelines that will gradually get tougher to achieve carbon zero by 2050.

To meet the demands of the global maritime trend, the company signed a memorandum of understanding with HD Korea Shipbuilding & Offshore Engineering (KSOE), the holding company of HD Hyundai shipbuilding group, earlier in 2023 to jointly develop liquid hydrogen tanker vessels by 2030. Hylium will provide the company's know-how of insulation technology for storage tanks to minimize the boil-off phenomenon.

The hydrogen tech company is also cooperating with the eastern province of Gangwon to develop power packs for hydrogen-propelled pilot boats for coastal operations. "Liquid hydrogen as fuel would be also very efficient for fishing vessels as they would not need extra coolant material," Kim said, adding: "Liquid hydrogen needs to be turned into gas state before being injected to a fuel cell and the cold energy of liquid hydrogen can be used for freezing or cooling the catch."

"In the future world of mobility, not every vehicle would be able to adopt battery-powered power packs. Heavy-duty trucks, trains, ships, and airplanes would have to adopt hydrogen-based power packs in order to travel long distances. That area would be Hylium's main field," Kim spoke about the future goal of his company.

According to Kim, Hylium will start by focusing on the distribution of compressed hydrogen charging stations while accelerating the adoption of liquid hydrogen stations. "While we develop hydrogen storage tanks for heavy-duty vehicles, ships, and airplanes, we aim to become a 'critical' company in the global hydrogen distribution sector," the Hylium CEO said.

Kim thinks it's a matter of time before South Koreans understand hydrogen as an ordinary type of fuel. "It will take time. Taxis operate on LPG fuel and no one seems to be worried when they get on a taxi. I think it will be the same for hydrogen fuel," Kim said. There are about 260,000 taxis in operation in South Korea and more than 90 percent of them run on LPG.

The Hylium CEO predicts that the worldwide adoption of hydrogen would be achieved at around 2060. "It has been about 100 years since humans started using fossil fuels for transport. Now, I think we are at the doorstep of an energy transition. It takes a very long time for a new form of energy to be adopted and I think the hydrogen businesses should be based on a long-term project of 20 or 30 years," Kim explained.


© Aju Business Daily & www.ajunews.com Copyright: All materials on this site may not be reproduced, distributed, transmitted, displayed, published or broadcast without the authorization from the Aju News Corporation.