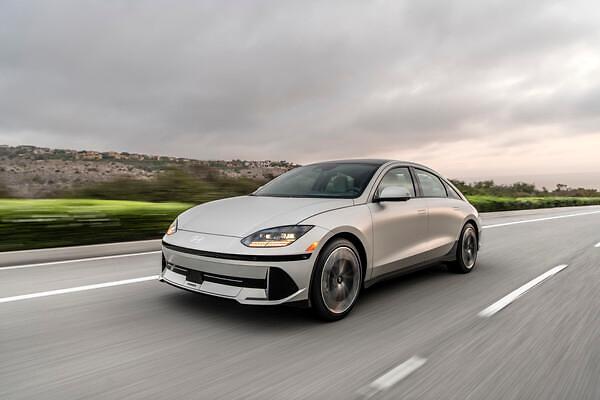 SEOUL -- Vehicles made by South Korea's Hyundai auto group are garnering explosive popularity in the United States. Sales of Hyundai vehicles in July 2023 soared 12.1 percent compared to the same period a year ago in the U.S. market, selling a total of 143,787.

According to data released by Hyundai Motor America, Hyundai Motors sold 72,857 units in July, up 10.7 percent from a year earlier. Hyundai's American office said sales of its green vehicles such as Santa Fe Hybrid and IONIQ 5 especially increased. Kia, affiliated with Hyundai auto group, sold 79,300 units, up 14 percent from July 2022.

Sales of Hyundai and Kia's green vehicles hit a record high of 26,498 units. The proportion of eco-friendly vehicles in total sales was 18.4 percent. "Hyundai continues to wow customers with its eco-friendly product offerings including IONIQ 5, IONIQ 6 and our HEV and PHEV vehicles," Hyundai Motor America CEO Randy Parker said in a statement on August 1.

South Korean automakers are making efforts to expand their partnerships with North American battery material producers to meet the inflation reduction act (IRA) incentive conditions. The IRA subsidizes EVs using batteries assembled in North America. They must also contain more than a certain percentage of core minerals extracted in the region.

© Aju Business Daily & www.ajunews.com Copyright: All materials on this site may not be reproduced, distributed, transmitted, displayed, published or broadcast without the authorization from the Aju News Corporation.