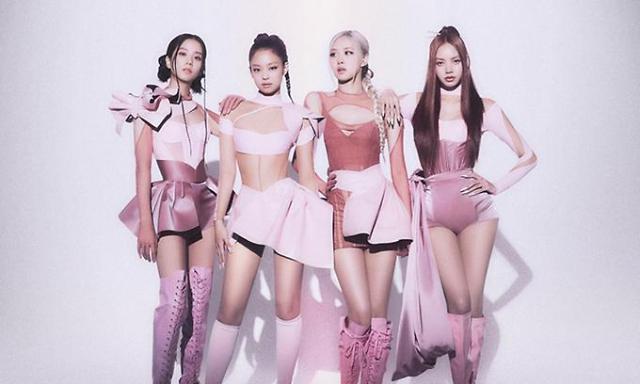 SEOUL -- The music video for BLACKPINK's dance song Pink Venom has garnered more than 700 million views on YouTube, 350 days after its release on August 19, 2022. The song, which incorporated various genres including hip-hop and electronic dance music (EDM), entered the Billboard Hot 100 chart and topped the charts of major domestic online music streaming services in 2022.

The music video exceeded 700 million views at 4:27 p.m. (0727 GMT) on August 4. The number of music video views on YouTube surpassed 90 million within 24 hours of its release.

Although Pink Venom gained worldwide popularity, it was excluded in September 2022 from "K-Chart," a chart of the week's top 50 songs released by Music Bank, after South Korea's state-run TV network KBS ruled that it was judged to be "inappropriate" for violating broadcasting regulations such as referring to the brand of a specific product. The four-member band mentioned Celine, a French ready-to-wear and leather luxury goods brand, in its lyrics. Lisa, a Thai member of BLACKPINK, has been Celine's global ambassador.

There has been no official comment from the group's agency over KBS' unexpected judgment that could affect BLACKPINK's activities. The group has not been active anyway in domestic music programs mainly because of its tight schedule.

They have been tied up with its world after the release of Born Pink, the second studio album in September 2022. YG Entertainment earlier revealed its plan that the girl band would visit more than 20 countries through the world tour including the United States, Canada, and Germany. The group is set to showcase its talents in different regions in the U.S. including Las Vegas and Los Angeles in August 2023.

© Aju Business Daily & www.ajunews.com Copyright: All materials on this site may not be reproduced, distributed, transmitted, displayed, published or broadcast without the authorization from the Aju News Corporation.