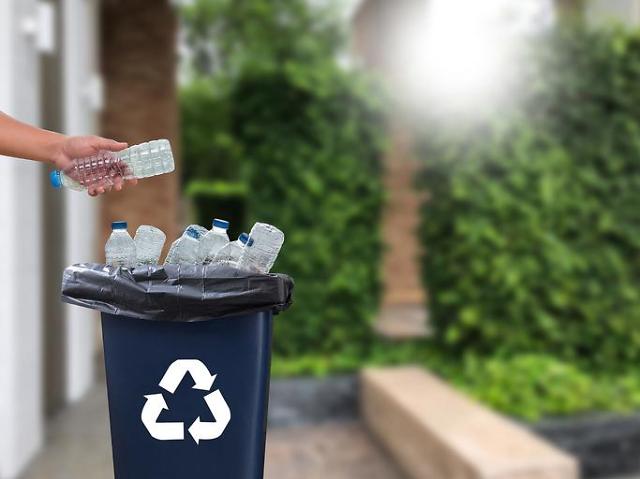 SEOUL -- LG Chem, the chemical unit of South Korea's LG Group, has partnered with Samhwa, a major South Korean paint maker, to cooperate in the manufacturing of eco-friendly paint products that use waste plastics as core material. The final product would be used by smartphone companies to finish-coat their mobile devices.

When plastic wastes are recycled using a pyrolysis technique that incorporates extreme heat and pressure, the waste material is broken down into crude oil which can be distilled into naphtha, a flammable hydrocarbon mixture used as main raw material for plastic. Many recycled plastic products are based on naphtha produced through a pyrolysis process.

Plastic-based paints, also known as green coats, are used to coat many hand-carried devices including smartphones to provide them with a rubbery protective layer that is resistant to abrasions, moisture, and shock. The demand for eco-friendly paints that use recycled materials is high in the global market due to strengthened international regulations on the use of non-recyclable plastic materials or the increased mandatory usage rate of recycled materials in disposable products.

LG Chem said that the company forged an agreement with Samhwa to cooperate in the production of green coat products by providing the core recycled plastic material. According to the chemical giant, the company had received the International Sustainability & Carbon Certification PLUS (ISCC PLUS) for some 50 products including gluing agents, adhesives, and paint materials.

"We will continue to expand our recycled plastic products to ensure a better future for our clients," LG Chem's petrochemical division director Noh Kug-lae said in a statement on August 9.

© Aju Business Daily & www.ajunews.com Copyright: All materials on this site may not be reproduced, distributed, transmitted, displayed, published or broadcast without the authorization from the Aju News Corporation.