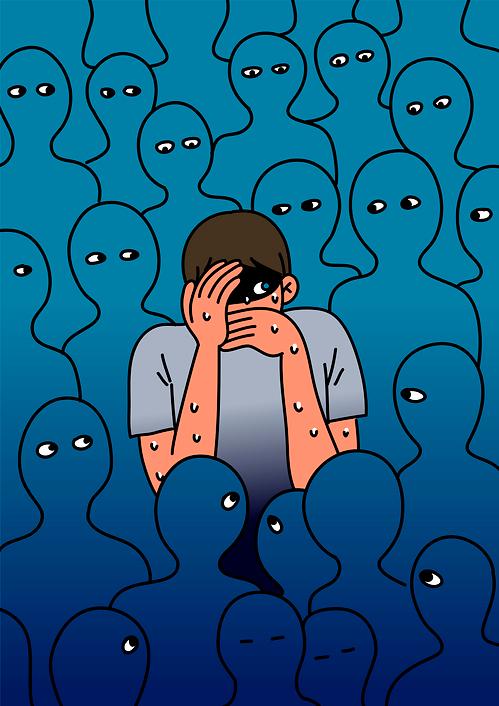 SEOUL -- About 30 percent of South Koreans suffer from a mental illness at least once during their life, research data released by the state-operated mental healthcare showed. Of those who suffered from a mental disease, only about 12 percent sought a professional diagnosis from a doctor.

From ancient times in Korea, mentally ill people bore the image of untreatable people who should be kept hidden away from society. Before modern Western medicine-based medical systems were adopted about 100 years ago, mentally ill people were locked away or were "beaten" to their senses, sometimes resulting in tragic accidents.

Even though the stigma that was put on mentally ill people was lifted, many patients feel that still some stereotypes exist. Although South Korea's national health insurance covers just about every disease, some patients choose not to have the state health insurance cover expensive psychiatric counseling sessions or treatment.

Some people refuse to receive health insurance benefits because of their fear of being rejected by society, including their workplaces because of their record of mental treatment. Also, some people refuse to openly speak about their illnesses as such actions could be seen as a sign of weakness. However, such discrimination against mentally ill people has faded away over time.

A survey of South Koreans aged between 19 and 79, conducted by the National Mental Health Center operated by the health ministry in 2021, showed on August 9 that 27.8 percent of people suffered from at least one kind of mental illness including alcohol addiction, nicotine addiction, depression, and anxiety, during their lifetime. However, only 12 percent received professional treatment.

Of those who were discharged after being hospitalized for serious mental illnesses, about 40 percent did not visit a mental clinic for follow-up treatments. The prevalence rate of mental disease was higher among men (32.7 percent) than women (22.9 percent).

© Aju Business Daily & www.ajunews.com Copyright: All materials on this site may not be reproduced, distributed, transmitted, displayed, published or broadcast without the authorization from the Aju News Corporation.