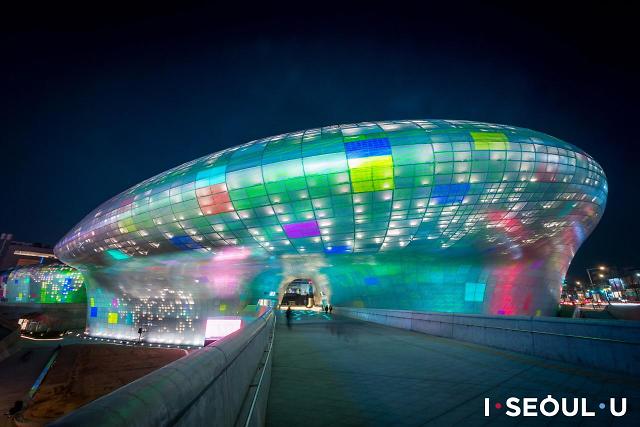 SEOUL -- Due to Typhoon Khanun, Seoul City has canceled all outdoor activities that were scheduled for some 3,200 Jamboree Scouts and Girl Guides who moved to South Korea's capital city from their original Jamboree campsite to take shelter from strong winds and torrential rain. Instead, the capital city will operate various indoor programs.

The 25th World Scout Jamboree was kicked off in Saemangeum, a reclaimed land area some 200 kilometers (124 miles) south of Seoul, on August 1 to host some 43,000 people including Scouts, Girl Guides, and volunteer guides from 158 countries. However, people participating in the event faced an unexpected situation where everything -- food, water, electricity, hygiene, and infrastructure such as drainage systems and toilets -- was unprepared.

When a series of heat waves struck South Korea, the World Scouting event participants in Saemangeum were exposed directly to strong sunlight with virtually zero shaded areas to take shelter from the heat. Meanwhile, the ground was soggy and muddy, making it almost impossible to set up tents. Clinics at the Jamboree site were full of heat-stricken people.

To prevent disastrous situations, the World Organization of the Scout Movement (WOSM), the main international Scouting organization, agreed with the South Korean government's decision to pull out participants from the Jamboree site to distribute scout members to eight cities across South Korea. Some three thousand participants have moved to the capital city, according to Seoul City.

Seoul said that indoor cultural programs will be operated for Jamboree participants. Experience-based activity events will be carried out at the Dongdaemon Digital Plaza (DDP), a gargantuan exhibition hall designed by famous architecture Zaha Hadid, located in central Seoul, LOL Park, an e-sports stadium, and Sangam Digital Media City (DMC), a massive industrial and commercial district in western Seoul.

"All outdoor events are canceled due to Typhoon Khanun. However, we have prepared a variety of activities for Jamboree participants in Seoul," Seoul City's tourism business bureau team manager Cho Soo-jin told Aju Korea Daily on August 10.

According to the capital city, there are other indoor-based activities that Jamboree participants can enjoy. Kimchi-making classes are open four times a day at the "Museum Kimchikan," located in the Insa-dong area in central Seoul. Other free classes such as Korean-style braiding and traditional mirror-making lessons are offered at the "Bukchon Traditional Crafts Center" in Bukchon.

© Aju Business Daily & www.ajunews.com Copyright: All materials on this site may not be reproduced, distributed, transmitted, displayed, published or broadcast without the authorization from the Aju News Corporation.