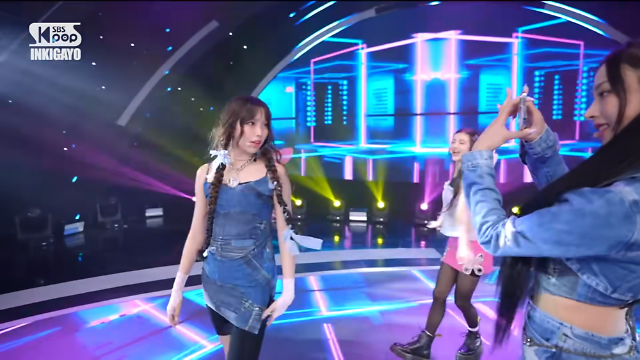 SEOUL -- South Korea's media regulation body is currently reviewing K-pop girl band NewJeans' performance regarding its indirect iPhone advertising controversy. The state regulator has received a complaint after group members performed their dance song "ETA" on a weekly live music ranking show where they took photos and videos using a new iPhone product on the stage.

The five-member band was embroiled in controversy for showcasing their song at SBS's "Inkigayo," a popular live TV music show, on July 30. Artists started filming and taking selfies with an iPhone 14 Pro for about 20 seconds during their performance. Some fans have pointed out that the behavior is excessive advertising. Apple earlier revealed that the iPhone 14 Pro was used to film the ETA's music video.

"Our executive team will examine the case from various angles," the Korea Communications Standards Commission's spokesperson Lee Hye-won told Aju Korea Daily on August 10. Lee added: "It is difficult to share when exactly our agency would make an official announcement."

South Korea's broadcasting authorities have strictly regulated K-pop artists' indirect advertising. In September 2022, a global hit song by girl band BLACKPINK, was excluded from "K-Chart," a chart of the week's top 50 songs released by Music Bank, after state-run TV network KBS ruled that it was judged to be "inappropriate." In its lyrics, the four-member band mentioned Celine, a French ready-to-wear and leather luxury goods brand. Lisa, a Thai member of BLACKPINK, has been Celine's global ambassador.

ETA is a song in the "Get Up," NewJeans' mini album that topped Billboard's top 200 popular albums chart in July. Along with "Super Shy" and "Cool With You," ETA was listed on Billboard Hot 100, the main singles chart in the U.S.

© Aju Business Daily & www.ajunews.com Copyright: All materials on this site may not be reproduced, distributed, transmitted, displayed, published or broadcast without the authorization from the Aju News Corporation.