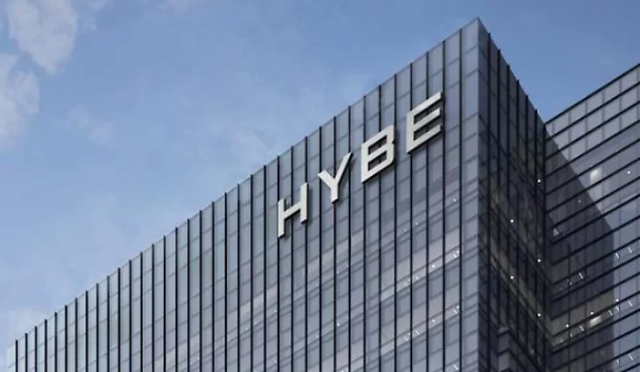 SEOUL -- BTS' agency Hybe has acquired all shares in Belift Lab, a content media joint venture established by South Korea's entertainment giant CJ ENM and Hybe. The joint venture was launched in 2019 to nurture K-pop prodigies who could shake the global music scene. Belift formed boy band Enhypen through a TV reality show program called "I-LAND."

In a bid to discover and foster global idols, Belift launched the audition program I-LAND in 17 cities in South Korea and other countries in 2019. While Hybe was in charge of producing artists, CJ ENM discovered and supported artists through its business network. Enhypen, debuted in 2020, now has about 13.5 million followers on Instagram. Dark Blood, the group's album released in June 2023, ranked fourth on Billboard's top 200 popular albums chart.

Hybe said in a statement on August 10 that the agency acquired all 51.5 percent shares of Belift. "The decision was made to upgrade Belift's production system and improve its management efficiency," Hybe's communications manager told Aju Korea Daily on condition of anonymity.
"HYBE will provide unparalleled support for BELIFT LAB and its artists. We will continue to pursue a partnership with CJ ENM on further promoting K-culture," said Hybe CEO Park Ji-won.

Enhypen has gained attention for collaborating with the web content industry. The group worked with Naver Webtoon, the web cartoon wing of South Korea's top web portal service operator Naver, to create a digital cartoon titled "Dark Moon: The Blood Altar." In September 2022, the seven-member band showcased the concept of the digital cartoon which depicts a mysterious relationship between vampire boys and the mysterious girl who knew each other from their past life through a song titled "One In A Billion."

CJ ENM is known as one of the major entertainment and mass media companies in South Korea. The entertainment group produced the Oscar-winning 2020 film "Parasite."

© Aju Business Daily & www.ajunews.com Copyright: All materials on this site may not be reproduced, distributed, transmitted, displayed, published or broadcast without the authorization from the Aju News Corporation.