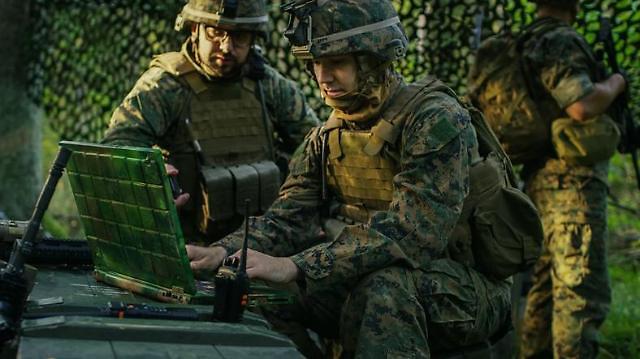 SEOUL -- South Korea's major telecom company KT has started a defense project to upgrade a military communication network that will connect more than 2,000 units with an integrated management system. The high-speed communication network, which is currently built only near frontline army units, will be expanded to other branches including the Navy and Air Force.

KT was selected as the preferred bitter for the project to build the next-generation military-broadband convergence network (M-BcN) with an injection of 633.9 billion won ($482 million) in August 2021. The mobile carrier unveiled its plan to establish a new optical cable network of more than 10,000 kilometers (6,213 miles) and install related equipment.

KT said in a statement on August 10 that it would link some 2,000 units across the nation including the Army, Marine Corps, Navy, and Air Force. After establishing a smart management system for the communication network by September 2023, the company will be in charge of operation and maintenance for the M-BcN for 10 years.

"Based on the country's best network infrastructure, communication network construction technology, and experience, we will stably establish M-BcN," KT's enterprise division head Shin Soo-jung said in a statement.

The network requires wartime viability, efficient operations, and security to improve communication between military units. SK Telecom (SKT), a major domestic mobile carrier, built and operated the initial network established in 2008. SKT's contract expired this year.

© Aju Business Daily & www.ajunews.com Copyright: All materials on this site may not be reproduced, distributed, transmitted, displayed, published or broadcast without the authorization from the Aju News Corporation.