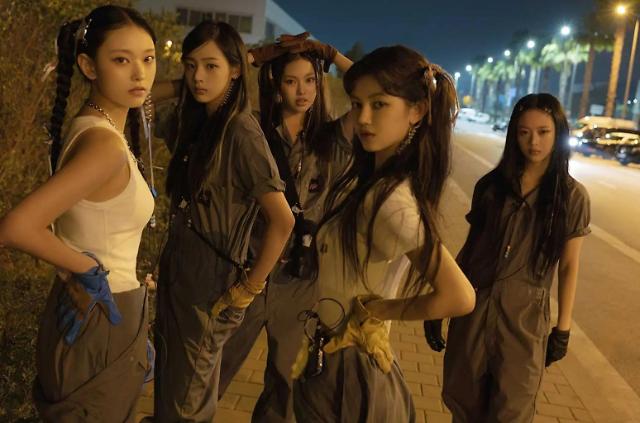 SEOUL -- The global popularity of K-pop reached the highest-ever point in South Korea's cultural history in July 2027. According to Circle Chart, a state-operated songs and albums chart formerly known as Gaon Chart, a total of some 14.3 million copies of K-pop albums were sold in July, up 32.1 percent compared to the same period last year.

Data released by Circle Chart on August 22 showed that 14,305,353 physical K-pop albums were sold globally in July, marking the highest-ever monthly sales since 2010 when Circle Chart first started recording overseas sales of K-pop albums.

Kim Jin-woo, Circle Chart's senior researcher, analyzed in the statement that the fueled competition between fandoms of different K-pop bands has boosted sales of K-pop albums. The best-selling K-pop band in July was NCT Dream which recorded 3.75 million album sales. Girl band NewJeans sold 1.83 million copies while other popular K-pop bands EXO, ITZY, SHINEE, and (G)IDLE were ranked in the top 10 list.

© Aju Business Daily & www.ajunews.com Copyright: All materials on this site may not be reproduced, distributed, transmitted, displayed, published or broadcast without the authorization from the Aju News Corporation.