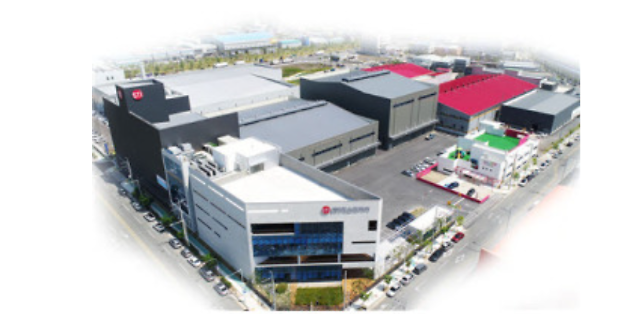 SEOUL -- South Korea's power semiconductor material supplier STI has partnered with the southern port city of Busan to build a plant for power semiconductor materials by 2026. At the facility, STI will produce components of silicon carbide power semiconductors, which are emerging as key components of electric vehicles.

Silicon carbide (SiC) power semiconductors are used to control the direction of current and power conversion in electric vehicles (EVs), electronics, and 5G communication networks. Because of durability and stability, SiC power semiconductors are rapidly replacing silicon (Si) power semiconductors.

Busan said in a statement that the facility will be used to produce power semiconductor materials such as wafers. A wafer is a thin round slice of semiconductor material used for the fabrication of integrated circuits and other devices. The city will provide administrative support for the establishment of the plant.

The facility will be built on the 132,000-square-meter-wide site in the northeastern district of Gijang. About 300 billion won ($224.3 million) will be injected. "We will try our best to establish the domestic supply chain by localizing wafers, a weak spot of the South Korean power semiconductor industry, and make Busan become a domestic power semiconductor production base," Busan Mayor Park Heong-joon said in a statement on August 22.

In a bid to reduce South Korea's heavy reliance on foreign automotive semiconductors, the government is pushing for research into new material-based semiconductors. The country's conglomerate SK Group acquired domestic SiC power semiconductor producer Yes Powertechnix in April 2022 to build a value chain ranging from wafer production to SiC power semiconductor design and manufacturing.

© Aju Business Daily & www.ajunews.com Copyright: All materials on this site may not be reproduced, distributed, transmitted, displayed, published or broadcast without the authorization from the Aju News Corporation.