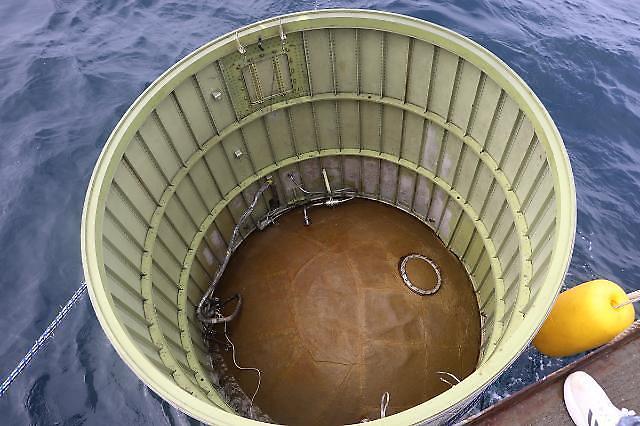 SEOUL -- North Korea has admitted that its attempt at firing a spy satellite into orbit failed due to an error in the newly-designed rocket. This was Pyongyang's second attempt at successfully sending a satellite into space after the first failed launch of a carrier rocket in May.

According to North Korea's state-operated news agency, the new-type carrier rocket called "Chollima-1" carrying a reconnaissance satellite "Malligyong-1" was fired from a launch facility in Cholsan County which juts into the West Sea, also known as the Yellow Sea, on August 24.

"The flights of the first and second stages of the rocket were normal, but the launch failed due to an error in the emergency blasting system during the third-stage flight," the Korean Central News Agency (KCNA) reported. The state news agency said that NADA will soon come up with a reason for the failure of the launch.

South Korea's Joint Chief of Staff (JCS) said during a briefing that North Korea fired a projectile at about 3:50 a.m. (1850 GMT) on August 24 and emphasized that it was "claimed by Pyongyang as a space launch vehicle."

"Our military had identified signs of the launch of the North's claimed space launch vehicle in advance, prepared for it, immediately detected its launch, and continuously tracked and monitored it, and assessed it as a failure," the JCS said.

Pyongyang's first carrier rocket carrying a spy satellite at 6:27 a.m. (2127 GMT) on May 31 and it flew southwards from Dongchang-ri some 110 kilometers (68 miles) northwest of Pyongyang over Baekryeong Island, a South Korean island located near the Northern Limit Line. According to the defense ministry, the projectile went off the radar before it reached its projected landing area.

After the failed launch, Pyongyang admitted that the launch of the rocket failed in an unprecedented announcement through KCNA on May 31. Kim Yo-jong, North Korea's vice department director of the Central Committee of the Workers' Party also released a press statement on June 1 and said: "It is certain that the DPRK's military reconnaissance satellite will be correctly put on space orbit in the near future and start its mission."

© Aju Business Daily & www.ajunews.com Copyright: All materials on this site may not be reproduced, distributed, transmitted, displayed, published or broadcast without the authorization from the Aju News Corporation.