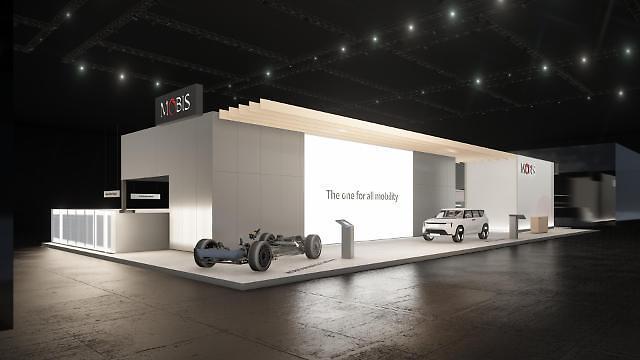 SEOUL -- Hyundai Mobis, the parts-making wing of South Korea's Hyundai auto group, has partnered with Autotalks, an Israel-based semiconductor company, to develop 5G-based vehicle-to-everything technology. Through the technology that enables vehicles to share various huge amounts of data with surrounding infrastructure in real-time, Hyundai Mobis aims to gain a competitive edge in the self-driving car market.

Vehicle to Everything (V2X) allows autonomous cars to communicate with other vehicles and on-road facilities such as traffic lights and pedestrian crossings. Using fast mobile data networks, encrypted information is shared to ensure the safety of drivers and those who travel on foot. It is regarded as a core technology for level 4 self-driving, which requires a human driver only in case of emergency.

Hyundai Mobis said on August 27 that the company will work with Autotalks to create a 5G-based V2X integrated controller to target the fully autonomous vehicle market. The new technology can also contribute to the reduction of safety accidents as blind spots can be monitored inside the vehicle. Autotalks is known as a global leader in vehicle-to-vehicle communications in autonomous driving. Qualcomm Technologies, the U.S. producer of semiconductor chips, revealed its plan in May 2023 to acquire the Israeli company.

After embarking on the technology development project in the second half of 2023, Hyundai Mobis will promote related techniques to global clients starting in 2024. Related technology will also be disclosed at IAA Mobility, a motor show to be held in September this year.

Along with V2X networks and vehicle communication terminals, South Korea is building an infrastructure for connected car services such as ultra-low-latency communication. In July 2019, KT, a major domestic telecom company, demonstrated its 5G-based V2X technique on actual roads through many scenarios such as front collision warning. KT participated in a project to set up a 5G network in K-City, a simulated city in Hwaseong south of Seoul with a highway, parking lots, local communities, living areas, and complicated urban road conditions.

© Aju Business Daily & www.ajunews.com Copyright: All materials on this site may not be reproduced, distributed, transmitted, displayed, published or broadcast without the authorization from the Aju News Corporation.