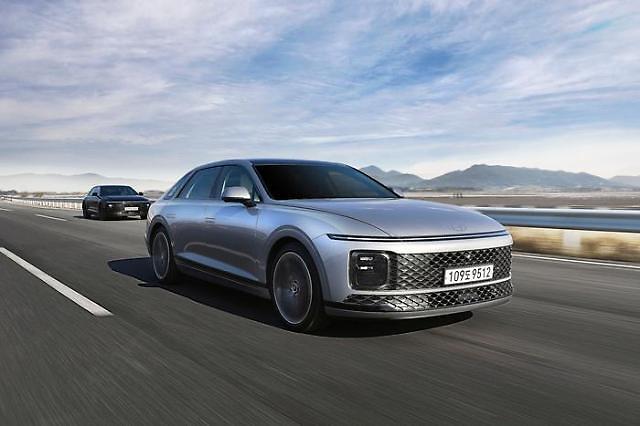 SEOUL -- Hyundai auto group has recorded about one million domestic unit sales of hybrid vehicles since 2009 when the South Korean motor group released its very first liquefied propane gas and gasoline hybrid fuel vehicle designed to attract consumers who wish to purchase fuel-efficient vehicles. Later, the company developed and released lithium-ion battery and gasoline hybrid models.

According to data released by Hyundai Motor and its brother company Kia on August 27, a total of 997,469 units of hybrid vehicles have been sold in South Korea from 2009 until July 2023. The carmaker group predicted that the number of accumulated sales of hybrid cars will exceed one million in August.

The popularity of hybrid vehicles is steadily gaining momentum in South Korea. Domestic sales of hybrid vehicles in the first seven months of 2023 increased by 43.6 percent compared to the same period last year. Meanwhile, sales of electric vehicles (EVs) increased by 11.1 percent.

Data released by the Korea Automobile Manufacturers Association (KAMA) showed that some 274,000 hybrid vehicles were sold in South Korea in 2022. The number is about double the number of EVs sold last year. KAMA said that consumers prefer hybrid vehicles over EVs because of the fuel efficiency and the convenience of charging.

One of the main reasons for consumers to purchase hybrid vehicles is that there are not enough chargers for EVs. According to South Korea's transport ministry, there were some 170,000 public and private EV chargers installed across the country while there were some 390,000 EVs registered by the end of 2022. Also, the increased public awareness of EV fires slowed down the distribution of clean energy vehicles. A total of 90 EV fire cases were reported from 2017 and 2019.

© Aju Business Daily & www.ajunews.com Copyright: All materials on this site may not be reproduced, distributed, transmitted, displayed, published or broadcast without the authorization from the Aju News Corporation.