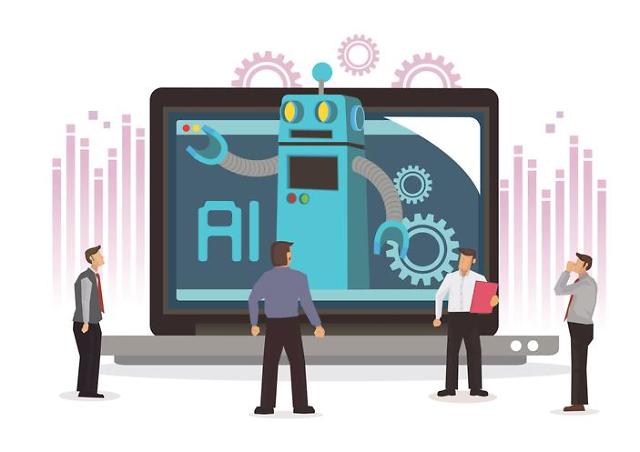 SEOUL -- Generative AI, a type of artificial intelligence, has the potential to unlock South Korea's productive capacity by up to $476.6 million, equivalent to 29 percent of the country's gross domestic product in 2022, a joint study conducted by the Korean Chamber of Commerce and Industry, American tech giant Microsoft, and Access Partnership, a London-based technology-focused public policy consultancy, showed.

Generative AI is a type of AI that can produce new content, such as text, images, or other data, based on patterns and examples it has learned from existing data. The most famous generative AI is ChatGPT operated by OpenAI. ChatGPT can engage in a natural human-like conversation with users to answer humans' questions and requests.

"The Economic Impact of Generative AI: The Future of Work in the Republic of Korea," a joint study released by the Korean Chamber of Commerce and Industry (KORCHAM), Microsoft, and Access Partnership, on August 29, highlighted the sectors where generative AI is expected to have a significant impact on business activities.

The study estimated that the financial and insurance industry would be the most affected (10.1 percent), followed by the professional, scientific, and technology-related service industry (9.6 percent). The information industry (8.1 percent), wholesale industry (7.1 percent), and healthcare and welfare service industry (6.7 percent) were also on the list of the industries that would be the most affected by generative AI.

The study specifically diagnosed that generative AI is likely to have a more significant potential impact in industries dealing with large-scale data or complex tasks. The study also predicted that generative AI, as it becomes widely applied across various industries, will affect the work methods of a considerable number of workers. Approximately 67 percent of all workers in South Korea will use generative AI in five to 20 percent of their job activities, the study estimated.

The study also emphasized the need for businesses to identify areas that require technological upgrades and new developments, in order to enhance training for workers. Specifically, it highlighted that analytical judgment, adaptability, and emotional intelligence will be essential skills in the AI-driven future.

"To utilize generative AI effectively, there must be active cooperation between the public and private sectors in building institutional infrastructure," KORCHAM's industrial policy division head Kim Moon-tae said.

© Aju Business Daily & www.ajunews.com Copyright: All materials on this site may not be reproduced, distributed, transmitted, displayed, published or broadcast without the authorization from the Aju News Corporation.