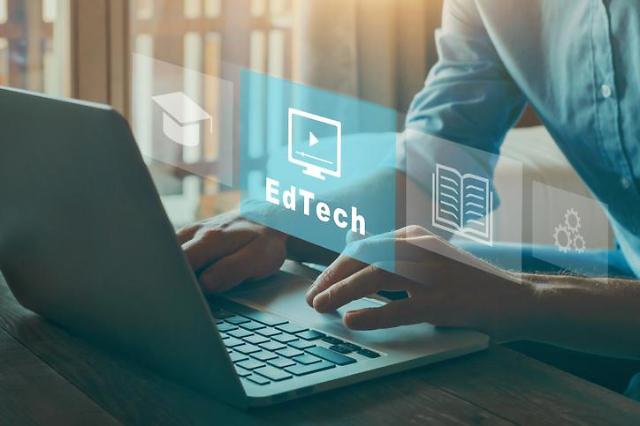 SEOUL -- South Korea's major telecom company KT has secured certification from the Advanced Distributed Learning, a United States-based electronic learning standardization group, for its learning analysis solution. Based on various data collected during a student's learning process, KT's solution analyzes study habits and academic performances to find more effective study methods for each student.

Such solutions can improve the quality of education services that incorporate digital materials such as video lectures. South Korean schools adopted education technology (edutech) in 2011 by providing tablet PCs to schools in remote rural areas. Some schools have provided digital textbooks for students using augmented reality and virtual reality headsets.

KT said in a statement on August 29 that its analysis solution has passed all 1,365 categories of the Advanced Distributed Learning (ADL)'s electronic learning (eLearning) standard called "Experience Application Programming Interface (xAPI)." xAPI is an online learning software specification that monitors many different learning experiences and allows learning platforms to share collected data.

According to KT, the company's solution, created based on large-scale distributed data processing technology, processed data more than 10 times faster than other solutions certified by the ADL. The mobile carrier will apply the solution for "Crewdy," an e-learning platform for elementary students, in September 2023. It will also be used for a joint project with the Gyeonggi Provincial Office of Education to establish an artificial intelligence (AI) education platform.

South Korea's education ministry earlier revealed its plan to introduce AI digital textbooks starting in 2025. Depending on students' academic performance, personalized education programs would be provided using digital devices. After adopting the AI service in four subjects for selected grades in 2025, the system would be expanded to almost all grades and subjects, except for the first and second-grade-elementary students.

© Aju Business Daily & www.ajunews.com Copyright: All materials on this site may not be reproduced, distributed, transmitted, displayed, published or broadcast without the authorization from the Aju News Corporation.