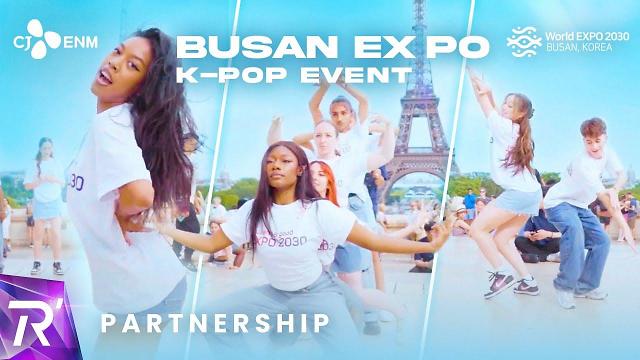 SEOUL -- French K-pop dance group RISIN' will participate in an event in Paris designed to support Busan's bid for the World Expo 2030. The dance crew, consisting of only French members, will showcase its talents in the capital city where the Bureau International des Expositions, an intergovernmental organization in charge of the World Expo, is located.

The group with 60 members from France covers various dance performances of famous K-pop groups such as BTS, NewJeans, EXO, and ITZY. It has some 490,000 YouTube subscribers and 30,700 Instagram followers. In June 2023, RISIN' collaborated with Busan City to promote the southern port city at Trocadéro Square, an iconic square near the Eiffel Tower, through a busking event. The festival was held right after the general assembly of the Bureau International des Expositions.

Busan said in a statement that the French dance crew will take part in its promotion event again to help Busan's bid on August 31. The event titled "Busan Day in Paris" will take place on the grass yard of the Maison de la coree, a dormitory established for South Korean international students in Paris.

Along with the K-pop dance crew, a taekwondo demonstration team from Busan's Dong-A University will also present taekwondo performances. Visitors can also enjoy traditional Korean music, learn K-pop dances, and engage in a quiz event about the World Expo. Various booths will be set up so that French people can learn the Korean alphabet, and enjoy South Korean culture and food.

The World Expo, which is held every five years for six months, can play a crucial role in promoting South Korea's artificial intelligence, big data, and information communication technologies to the global market. The country is currently competing with Italy's Rome and Riyadh in Saudi Arabia.

© Aju Business Daily & www.ajunews.com Copyright: All materials on this site may not be reproduced, distributed, transmitted, displayed, published or broadcast without the authorization from the Aju News Corporation.