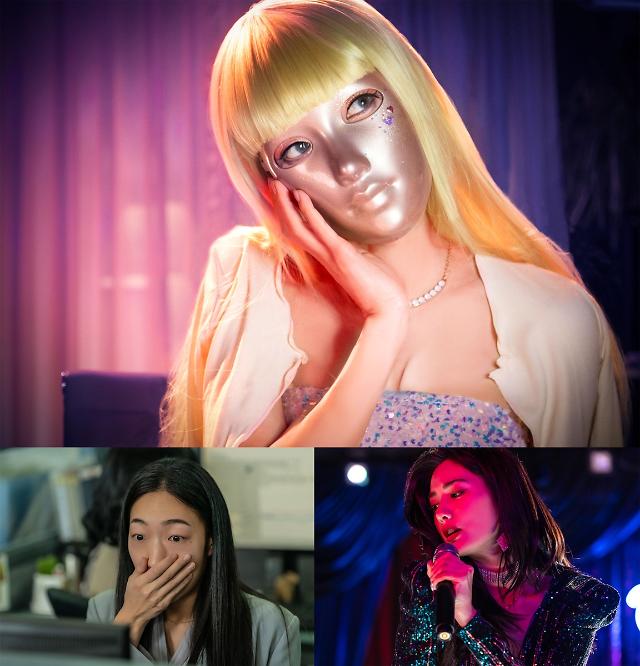 SEOUL -- Supertone, the artificial intelligence audio technology wing of the BTS agency, has produced a voice for a character on Netflix's dark comedy thriller series "Mask Girl." Supertone's sound technique was used to create the voice of an online streamer called "BJ Mask Girl."

The Netflix show depicts the story of Kim Mo-mi, a South Korean woman who is self-conscious about her physical appearance. Kim decides to cover her face with a mask and become a live streamer. When Kim wears a mask, she becomes a totally different character with a new voice. Mask Girl became the most-watched content on Netflix's non-English chart only two weeks after its release on August 18.

Hybe said in a statement on August 30 that Supertone's voice morphing technology was applied in Mask Girl. The live streamer's voice was made by analyzing the voices of two actresses -- Nana and Lee Han-byeol -- and combining them. Along with actress Ko Hyun-jung, Lee and Nana played the main character to express Kim's identity in different stages of life.

Previously, Supertone provided its audio technique for Disney+'s drama series "Big Bet" to reproduce the voice of Choi Min-sik, a 61-year-old veteran actor who was playing the role of a young character in his 30s. The technology was also used for "Masquerade," a digital single rolled out in May this year. The song was produced by transforming the voice of Lee Hyun, a member of the disbanded vocal group 8Eight.

On January 31, Hybe secured a 56.1 percent stake in Supertone by investing 45 billion won ($39.9 million). During an interview with Billboard in April, Hybe's chairman Bang Si-hyuk mentioned that the development of generative artificial intelligence (AI) technology is one of Hybe's main strategies. Generative AI services are used to produce on-demand images, text, and videos.

© Aju Business Daily & www.ajunews.com Copyright: All materials on this site may not be reproduced, distributed, transmitted, displayed, published or broadcast without the authorization from the Aju News Corporation.