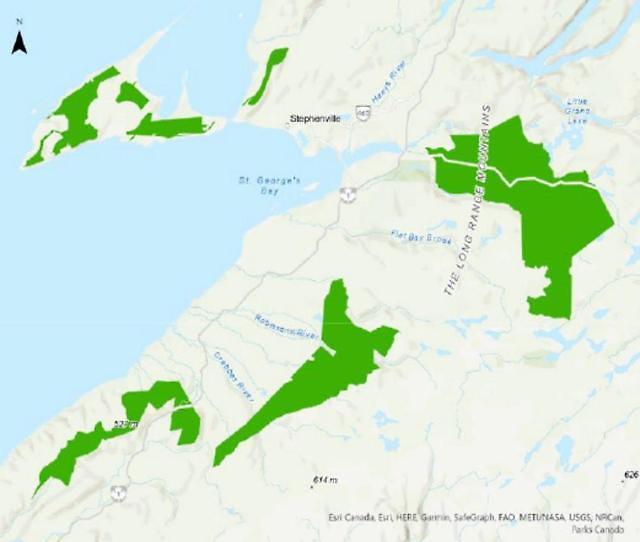 SEOUL -- A consortium that involves SK ecoplant, an environmental and energy solution provider affiliated with South Korea's SK Group, has secured a 1,077.91 square-kilometer-wide land in eastern Canada to build wind power facilities. Along with Canadian renewable energy provider World Energy GH2, SK ecoplant aims to generate carbon-free green hydrogen by breaking down water with electricity produced by wind generators and deliver it to other continents including Europe after converting it to green ammonia.

Green hydrogen uses electrolysis to split water and release only hydrogen and oxygen. Ammonia is produced through a chemical reaction between hydrogen and nitrogen at high pressure and temperatures of about 450 degrees Celsius (842 degrees Fahrenheit). Green ammonia is considered an essential part of a sustainable hydrogen ecosystem as it does not generate carbon during the manufacturing process.

In May 2023, SK ecoplant joined "Nujio'qonik," a wind power project led by World Energy GH2. The production of green hydrogen will be completed by 2025 and green ammonia by 2026. SK ecoplant and its subsidiary SK ecoengineering will oversee engineering, procurement, and construction (EPC) to convert green hydrogen into green ammonia. In May 2023, SK ecoplant secured a 20 percent stake in the project's first phase.

World Energy GH2 received the green light from the Canadian government to use state-owned land in its eastern province "Newfoundland and Labrador" on August 31, SK ecoplant said. By completing the three stages of the project, about 180,000 tons of green hydrogen and 1.08 million tons of green ammonia can be produced annually. "As a leading contributor to the commercialization of green hydrogen by 2025, we are resolute in ensuring the smooth progress of the Nujio'qonik project," SK ecoplant CEO Park Kyung-il said in a statement on September 3.

Only four projects including Nujio'qonik were selected to utilize state-owned land among 24 applicants. "Newfoundland and Labrador – and Canada – have the opportunity to become a global leader in production, application and exporting green energy. Let's make it happen," said John Risley, the chairman of World Energy GH2.

© Aju Business Daily & www.ajunews.com Copyright: All materials on this site may not be reproduced, distributed, transmitted, displayed, published or broadcast without the authorization from the Aju News Corporation.