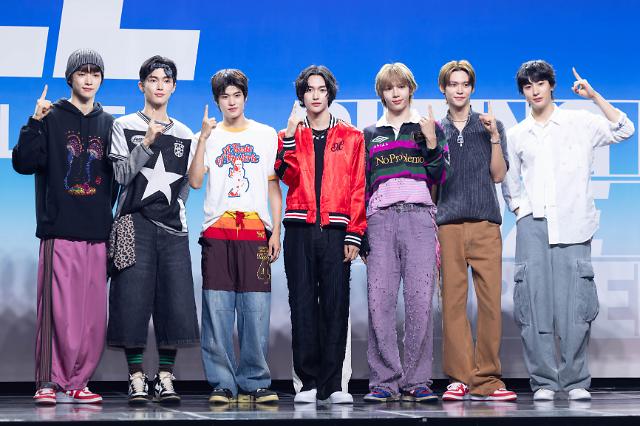 SEOUL -- RCA Records, an American record label that includes Justin Timberlake and Khalid, has signed a contract with Riize, a seven-member band formed by South Korea's entertainment powerhouse SM Entertainment. Pre-orders for the group's debut album "Get A Guitar" exceeded more than one million copies before its release on September 4.

SM Entertainment said in a statement on September 5 that the boy band signed a label contract with the American label owned by Sony Music Entertainment. RCA Records' other famous artists include Doja Cat, P!NK, Foo Fighters, and SZA. "(The members of) Riize are very talented and versatile artists. We truly welcome them to the RCA Family and we are excited to work together with the amazing SM team," RCA Records CEO Peter Edge was quoted as saying.

"It's an honor to work with RCA Records and we look forward to making history together," said SM's chief business officer Jang Yoon-joong.

The music video for Get A Guitar, the title track of Riize's first album of the same name, has garnered more than 7 million views on YouTube as of September 5. The dance song features a catchy guitar rhythm.

© Aju Business Daily & www.ajunews.com Copyright: All materials on this site may not be reproduced, distributed, transmitted, displayed, published or broadcast without the authorization from the Aju News Corporation.