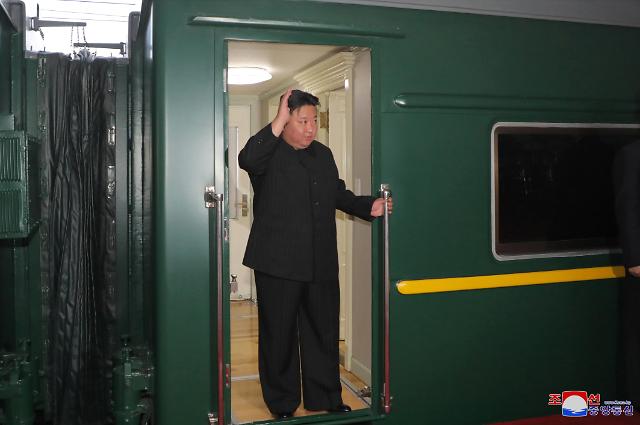 SEOUL -- North Korean leader Kim Jong-un has embarked on a journey via his iconic green bulletproof train to visit Russia. This is the leader's first known trip outside his country in more than four years.

The Korean Central News Agency (KCNA), Pyongyang's state media agency, said on September 12 that Kim, accompanied by North Korea's leading officials, left Pyongyang in his armored train to visit Russia on September 10. Although KCNA did not disclose the purpose of Kim's visit, Russia's state-operated media TASS reported that the North Korean leader is headed to Russia after being invited by Russian President Vladimir Putin.

According to the Russian media, the Kremlin announced on September 11 (local time) that: "At the invitation of Russian President Vladimir Putin, President of the State Affairs of the Democratic People's Republic of Korea (DPRK) Kim Jong Un will make an official visit to Russia in the next few days."

The possibility of Pyongyang and the Kremlin joining hands for military cooperation became visible when Pyongyang invited Russian and Chinese military officials to celebrate the 70th anniversary of the end of the Korean War (1950~1953) in July. Including Kim, high military officials attended an extravagant military parade in Pyongyang where North Korea showed off its old and new arsenals of missiles, artillery, drones, and other military equipment.

Military officials from Russia and China were seen again in Pyongyang in September when North Korea held a military event to celebrate the foundation of North Korea. Many international affairs specialists from the world speculated that the exposure of the Russian and Chinese military officials in North Korea's national events was designed to show that those countries were backing up the country that had been isolated from the international community for many years through sanctions over the development of nuclear weapons.

© Aju Business Daily & www.ajunews.com Copyright: All materials on this site may not be reproduced, distributed, transmitted, displayed, published or broadcast without the authorization from the Aju News Corporation.