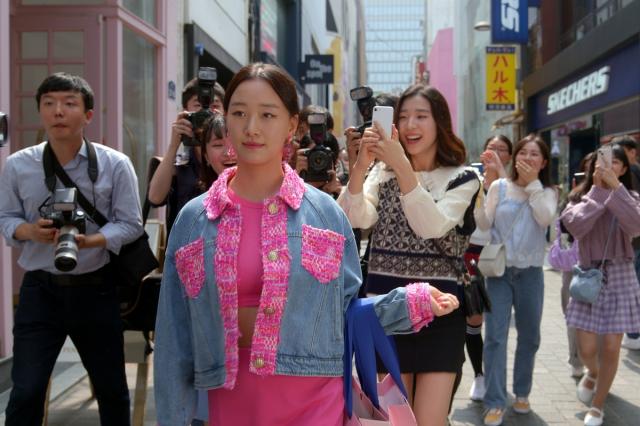 SEOUL -- Seoul City has received 632 requests from content producers to support them for the production of movies and drama series in 2022. The capital city has helped many content creators safely complete the filming process through various assistance such as road control and aerial filming. "XO, Kitty," a famous romantic comedy-drama TV series, was also filmed in Seoul.

According to data released by Seoul, among 632 requests last year, the city selected 268 of them to offer support. "We control filming spots and sometimes provide the necessary equipment," Seoul's spokesperson Kim Moon-hee told Aju Korea Daily on September 13. The number of films and TV series assisted by the city skyrocketed to 218 in 2021 from 106 in 2020.

Seoul said in a statement that 315 requests have been made in the first half of 2023, and 185 of them have completed filming. The capital city has also helped 11 foreign over-the-top (OTT) shows produced by global companies such as Netflix and Amazon in 2022. Seoul has secured 18 foreign productions in the first half of this year. "To make Seoul more charming, we will discover filming locations throughout the city," Seoul's economic policy bureau head Kim Tae-gyun said in a statement on September 13.

Seoul hopes to attract more influential global content to its filming spots. XO, Kitty, which recorded 72.08 million viewing hours in just 4 days after its release, showcased several tourist attractions including Myeong-dong, Seoul's shopping district in the central region, and Seoul Tower, a famous tourist spot located near central Seoul. The Netflix show ranked in the top 10 in 90 countries.

Other popular shows selected in Seoul's assistance program are Kingdom, a Netflix Original drama series that depicted a zombie-infested kingdom, and an Oscar-winning film that vividly depicted the rich-poor gap.

The assistance program for content creators is carried out by the Seoul Film Commission. The organization, which oversees road control and provides various equipment, has supported more than 2,000 film productions since it was founded in 2002.

© Aju Business Daily & www.ajunews.com Copyright: All materials on this site may not be reproduced, distributed, transmitted, displayed, published or broadcast without the authorization from the Aju News Corporation.