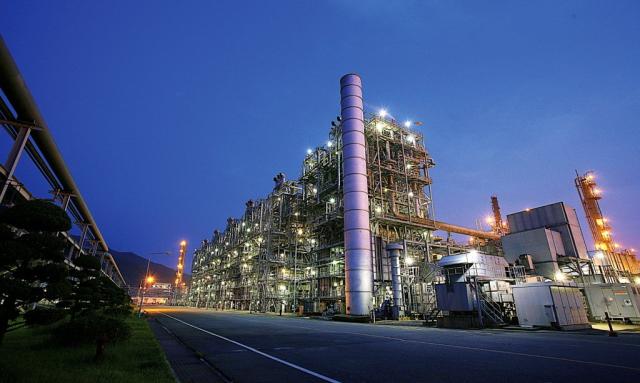 SEOUL -- LG Chem will work with Eni SM, a state-run energy company in Italy, to build a factory that produces hydrotreated vegetable oil, a bio-based fuel that can be made through the process of either hydrocracking or hydrogenation of vegetable oil. Because the eco-friendly fuel has an extremely low freezing point, it can be used as aviation fuels or raw materials in the petrochemical industry.

Hydrocracking uses hydrogen to break down large molecules into smaller ones while hydrogeneration adds hydrogen to molecules. Such methods can be used to create substitutes for chemical feedstock. Diesel fuel created by hydrotreating is called green diesel. Data cited by LG Chem showed that the global demand for hydrotreated vegetable oil (HVO) is projected to reach 40 million tons by 2030 from 9.7 million tons in 2021.

LG Chem said the company partnered with Eni SM to set up a joint HVO plant at its production base by 2026 in Daesan, about 100 kilometers (62 miles) southwest of Seoul. The factory would process around 400,000 tons of bio-feedstocks every year. The two groups that signed a head of agreement (HOA) to build the plant in February 2023 are currently carrying out technical and economic feasibility tests.

The factory will also produce superabsorbent polymer (SAP), a raw material for diapers and various hygiene products, and acrylonitrile butadiene styrene (ABS), a common thermoplastic polymer used in manufacturing household and consumer goods as well as medical and industrial products.

"We will continue to conduct projects for the transition into environmentally-friendly and low-carbon raw materials to reduce carbon emissions," LG Chem's vice chairman Shin Hak-cheol said in a statement on September 14.

© Aju Business Daily & www.ajunews.com Copyright: All materials on this site may not be reproduced, distributed, transmitted, displayed, published or broadcast without the authorization from the Aju News Corporation.