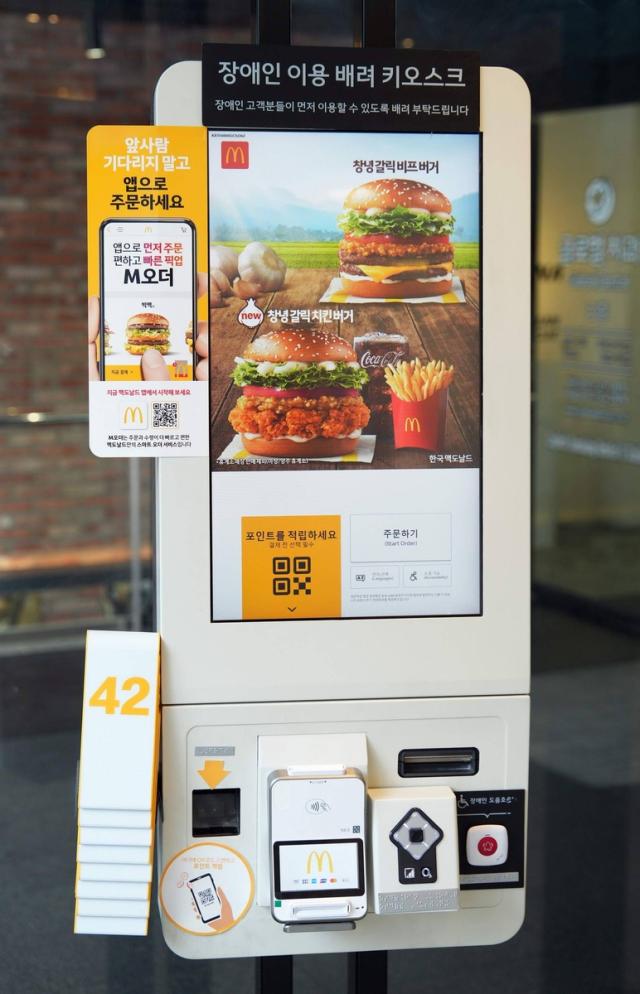 SEOUL -- To help visually impaired customers, the South Korean office of McDonald's has applied a voice guidance function to its kiosks. South Korea became the second country with McDonald's restaurants to adopt the voice system after the United States and the first in Asia.

McDonald's Korea said in a statement on September 15 that the voice guide function was adopted for its digital kiosks. Because the kiosks can be connected to earphones, visitors can easily choose their food even in a noisy environment. The guidance system is currently available at 15 stores in Seoul. McDonald's Korea said it would expand the guide function to other stores while upgrading the service.

Digital kiosks are widely used at restaurants in South Korea as store owners can save operating costs. The ordering machine, equipped with a large touchscreen display, operates in a similar way to a smartphone app. However, consumers who are not familiar with digital devices often encounter difficulties.

According to a survey conducted by the Korea Consumer Agency in September 2020, which involved 300 people aged 65 and above, about 81.6 percent had an experience of using unmanned kiosks at restaurants. Some 51.5 percent found it challenging to use kiosks because of the complicated procedures to make an order. Around 49 percent said they were stressed because of the kiosks' slow ordering process and the people waiting at the back.

© Aju Business Daily & www.ajunews.com Copyright: All materials on this site may not be reproduced, distributed, transmitted, displayed, published or broadcast without the authorization from the Aju News Corporation.