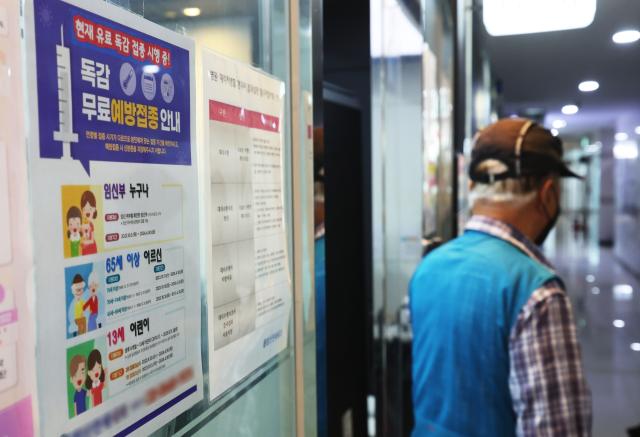 SEOUL -- In a bid to prevent the widespread of highly infectious and deadly seasonal influenza, South Korea will kick-start its annual national vaccination program designed to offer flu shots to young children and the elderly for free.

The Korea Disease Control and Prevention Agency (KDCA) said that the national influenza (flu) vaccination program will begin from September 20 until April 30 next year. The target groups for this year's flu vaccination program are children aged 6 months to under 13 years, pregnant women, and those aged 65 and older.

Starting from September 20, children (aged 6 months to under 9 years) who require two doses of vaccination will be vaccinated, and from October 5, single-dose vaccinations will be administered to children (aged 6 months to 13 years) and pregnant women. Vaccination will begin on October 11 for those aged 75 and older.

The national flu vaccination program is conducted at designated local hospitals, clinics, or public health centers. Regardless of their whereabouts, eligible individuals can receive flu shots for free by presenting their means of identification. For children who have egg anaphylaxis or severe egg allergies, they can receive vaccination with a cell-cultured vaccine instead of an egg-based vaccine.

This year, approximately 27.3 million doses of flu vaccine were distributed domestically. For those who are not eligible for the national vaccination program, they can receive their flu shots at local medical institutions for a fee. This year's flu shot includes a four-strain vaccine recommended by the World Health Organization (WHO).

"This year, as influenza continues to spread throughout the year, vaccination is more important than ever. We strongly recommend vaccination for the elderly, pregnant women, and children to prevent infection from respiratory infectious diseases," KDCA head Ji Young-mi said in a statement.

© Aju Business Daily & www.ajunews.com Copyright: All materials on this site may not be reproduced, distributed, transmitted, displayed, published or broadcast without the authorization from the Aju News Corporation.