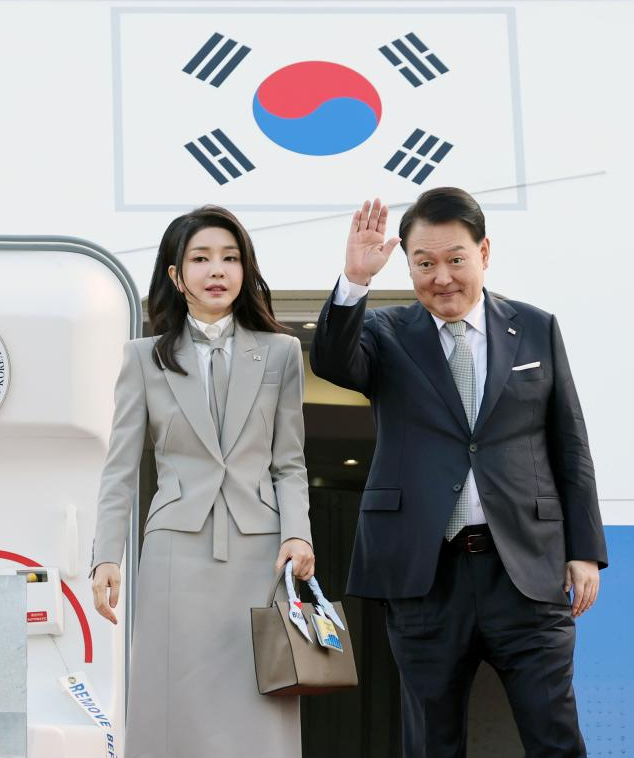 SEOUL -- South Korean President Yoon Suk-yeol will visit Britain to meet with King Charles III in November 2023. The South Korean presidential office said Yoon's state visit is designed to mark the 140th anniversary of diplomatic ties that began in 1883.

In November 1883, Britain established diplomatic relations with the Joseon dynasty that ruled the Korean Peninsula from 1392 to 1897. The United Kingdom (UK) was the second Western nation that set up diplomatic ties with the last dynasty of Korea, followed by the United States which signed a treaty in 1882.

The president's office said on September 26 that Yoon and his wife Kim Keon-hee were invited by the British king to visit the UK. According to the presidential office, a detailed schedule will be released later. This is the South Korean leader's second time to visit Britain. He met with King Charles III in September 2022 during the state visit to London to pay condolences over the death of Queen Elizabeth II.

Data released by the British Embassy in Seoul showed that South Korea was London's 18th largest export market. Britain's total exports to South Korea from 2Q 2021 to 2Q 2022 were about 10.2 billion euros ($10.7 billion). To boost trade relations with South Korea, Britain's export credit agency appointed an export finance expert in May 2023. The finance executive is serving as a middleman between British exporters and South Korean companies.

© Aju Business Daily & www.ajunews.com Copyright: All materials on this site may not be reproduced, distributed, transmitted, displayed, published or broadcast without the authorization from the Aju News Corporation.