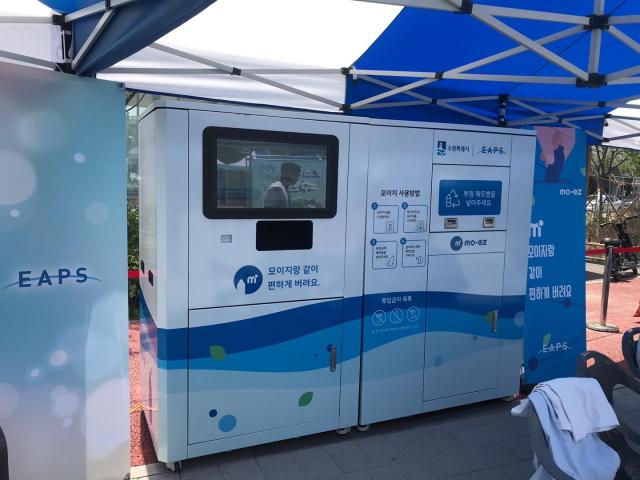 Seoul -- South Korea's recycling robot maker EAPS won government approval to commercialize an artificial intelligence-based recycling robot that is capable of sorting waste materials and recycling them into waste plastic pyrolysis oil. The robot producer plans to install the new product at apartment complexes in Suwon some 34 kilometers (21 miles) south of Seoul.

In South Korea, most recyclable materials are sorted by categories such as plastic, metal, and paper before being thrown out of homes and offices. However, they get easily mixed up when cleaners pick up recyclable garbage. Workers normally sort them out by hand at recycling centers.

EAPS was allowed to release its AI recycling robot through the science ministry's regulatory sandbox policy that exempts regulations on new products or services. "Collecting, transporting, and recycling waste materials without any license are technically illegal. South Korean conglomerates have carried out such businesses through regulatory sandbox projects," EAPS CEO Park Seung-kwon told Aju Korea Daily on September 27.

"After discussing with Suwon City, we will provide our robots to apartment complexes in the city's southern region 'Gosaek.' About one billion won ($741.729) would be injected," Park said.

South Korea is one of the countries with the highest rate of recycling. The country's recycling rate of plastic waste was about 53.7 percent in 2018, according to the European Union. The country with the highest recycling rate was Germany with 56.1 percent.

© Aju Business Daily & www.ajunews.com Copyright: All materials on this site may not be reproduced, distributed, transmitted, displayed, published or broadcast without the authorization from the Aju News Corporation.